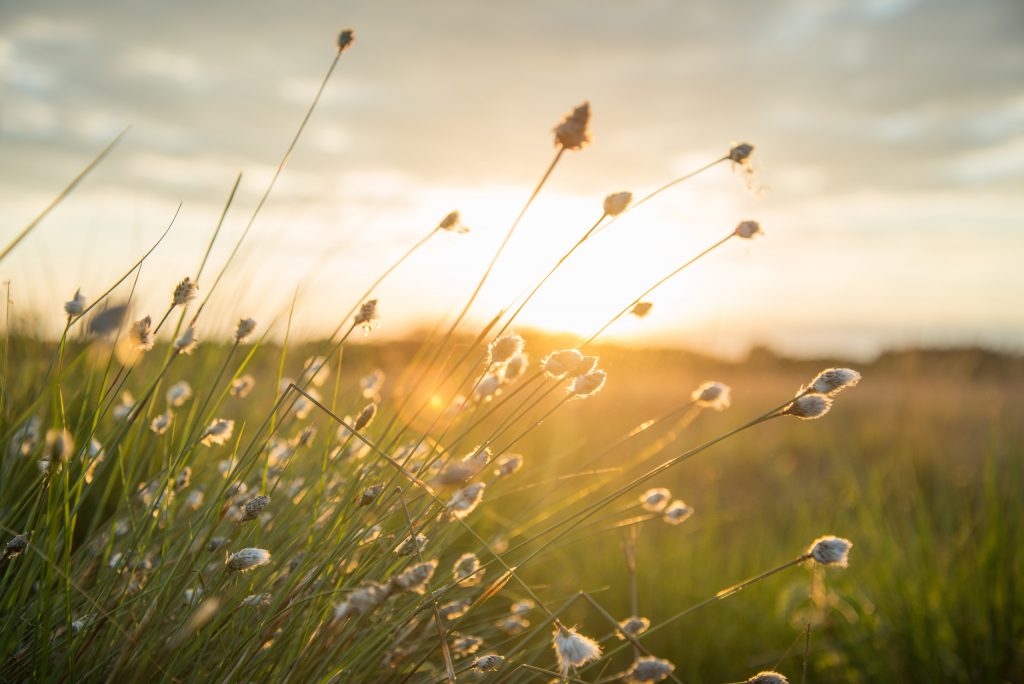 GOING LIVE! In:conversation Episode 3: Tuesday 4th 11.30am!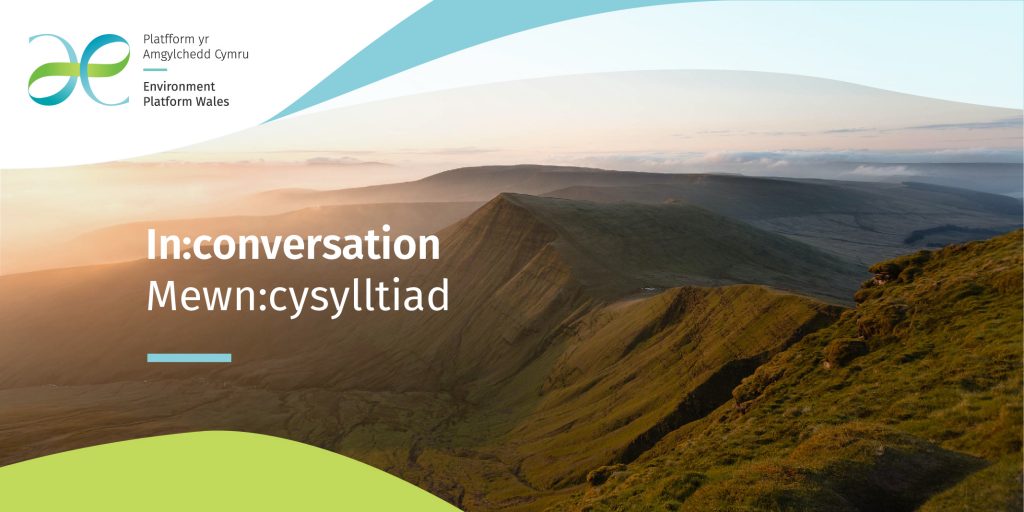 Following our first two episodes of our new webcast series 'In:conversation', we're delighted to welcome four new guests to our upcoming broadcast tomorrow. This week's episode will discuss isolation and connectivity in the uplands, the effects of depopulation on culture and rural identities and how wellbeing can be improved by environmental initiatives. We'd love for you to be our audience tomorrow – sign up here to get a joining link!
Joining us for Episode 4:
Professor Christine Bundy: Professor Behavioural Medicine/Health Psychology at Cardiff University, Honorary Professor at the University of Manchester and Honorary Consultant Psychologist at Salford Royal Foundation Trust, Manchester Foundation Trust and Cardiff and Vale University Health Board.
Professor Chris Rodgers: Professor of Law at Newcastle University. His research interests encompass environmental law and the law of property. He has written widely on the law as it relates to common land in England and Wales and has a particular interest in the environmental governance of common property. He is the author of Contested Common Land: Environmental Governance Past and Present and The Law of Nature Conservation: property, environment and the limits of law.
Professor Michael Woods: Professor of Human Geography and Co-Director of the Centre for Welsh Politics: WISERD@Aberystwyth at Aberystwyth University. He has worked on the changing communities, society and economy of rural Wales for over 20 years, including as Co-Director of the Wales Rural Observatory.
Professor Rhys Jones: Professor of Human Geography at Aberystwyth. His research examines a themes including notions of well-being and justice, the geography of the Welsh language, cultural landscapes, and behaviour change. He has published 2 books on the geographies of the Welsh language and culture, the way in which these are translated into cultural landscapes of different kinds, and the way in which various institutions are involved in promoting and protecting languages, cultures and cultural landscapes.
Access a registration link here – you'll be sent a joining link. Please note, this broadcast will be recorded.
Catch up with our other broadcasts
Don't forget, if you missed Episodes one and two of 'In:conversation', you can re-watch the live broadcasts below and view the graphic illustration summarising the discussion points thanks to illustrator Laura Sorvala. Why not pop on the kettle and catch up with the broadcasts before the next programme? You are also welcome to pre-submit questions for the panel ahead of tomorrow's broadcast by e-mailing info@epwales.org.uk
Catch up: Episode 1 (Covid-19, Brexit & Climate Change: the perfect storm)
Catch up: Episode 2 (Pressures and pitfalls: Ecosystems and Biodiversity in the Welsh Uplands)
---
Upland Voices : sharing stories & memories from Wales' upland areas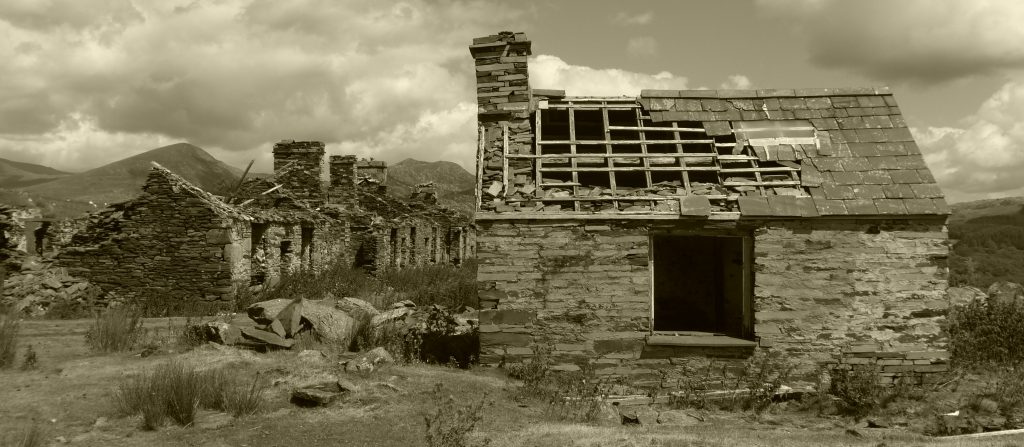 As part of our run-up to #WelshUplands2020, we're shining a light on the people, projects and groups that call the uplands their home. Following our Welsh Uplands Photography Competition, we're now looking for contributions from individuals, families and groups with a special song, a reading from a story, a poem or even a recipe to share, highlighting the local history of upland areas.
We'll also be sharing blogs, articles and interviews highlighting life and local history in the uplands. This week, we hear Powys Moorland Partnership, who've been focusing on community well being with hillside storytelling, art and music, bringing their surrounding moorlands to life for all. We also hear from EP Wales comms lead Gemma Treharne-Foose who shares her account of visiting family in Porth, Rhondda – and returning to the area to live as an adult.
Read about Powys Moorland Partnership and their Mabinogion storytelling project here
Read 'Rhondda-made: A tale of whinberries, huckleberries and Granny's long lost chutney recipe' here
Why not submit a video, blog or essay highlighting your link with the Welsh uplands? Click below:
'Upland voices' call-out – share your story
---
Get free conference tickets –
join us as a rapporteur!
Volunteer for just ONE session as a volunteer rapporteur at our online conference and get free access all areas tickets to our 5-day conference as well as access to all conference materials/talks for twelve months after the conference and a credit in our post-conference publication.
Environment Evidence 2020 – volunteer rapporteurs wanted
---
EP Wales welcomes new sponsor

Following the announcement of Hybu Cig Cymru as a major sponsor of #WelshUplands2020, we're delighted to add Trysor to our roster of sponsors, helping us support an exciting programme of activity in our first fully online and interactive conference. We can't run events without the partnership of sponsors and volunteers, so we're extremely grateful to both Hybu Cig Cymru and Trysor for their support. Look out for another newsletter this month with updates and additions to the programme as well as another announcement of a major sponsorship.
Trysor is a heritage consultancy based in southwest Wales but working across Wales and beyond. Since 2004 they have provided a range of archaeological and heritage services for clients including planning services, heritage interpretation and heritage project design/management.
Find out more about the work of Trysor here
---
Events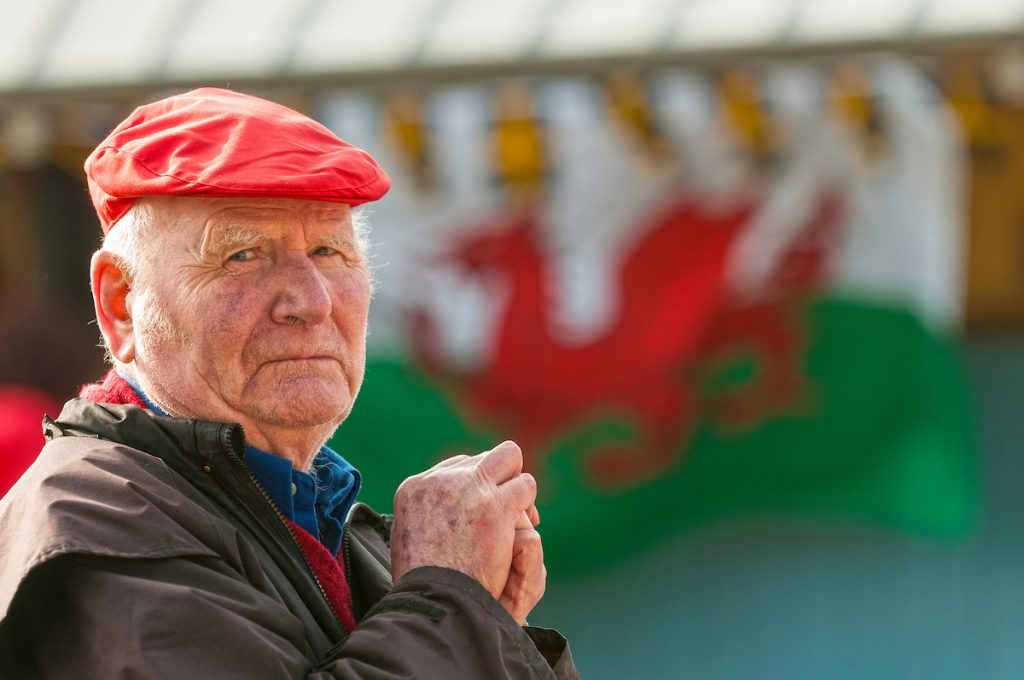 In:conversation – Episode 4, 'The heart of Wales: Wellbeing and culture in the uplands'. Tuesday 4th August, 11.30am. Join us for our third instalment of In:conversation, our new Zoom web series bringing together a range of speakers representing a variety of viewpoints and perspectives relating to Environmental Science. In this third webinar we will be taking a closer look at the wellbeing and resilience of upland communities, culture and the rural economy. Register for the webinar / get your link.
In:conversation Episode 4, 'Changing seasons, pastures new: a look ahead to Environment Evidence 2020', 8th September, 11.30am. Our fourth edition of our webcast series re-caps on the contributions and key points of previous guests over the last three episodes. Changing seasons, pastures new welcomes new voices and special guests who share their unique approaches and perspectives on securing resilience in the Uplands. In this episode, we'll be joined by Angelina Sanderson Bellamy, (Cardiff University Research Fellow), Catherine Duigan (JNCC) and sponsors Hybu Cig Cymru. More information about Episode 4.
---
Opportunities / Take part
NINE STUDENT PLACEMENTS AVAILABLE: Air Quality Wales Clean Air Plan, Welsh Government
The Air Quality, Noise and Chemicals Branch in Welsh Government is seeking 9 PhD students for placements within its Air Quality policy team. The team is responsible for ensuring compliance with air quality legislation and driving improvements in air quality in Wales. They are currently in the process of delivering a final draft of Wales' first Clean Air Plan and developing a Clean Air Bill. Deadline extended to August 19th. More information.
Student Placement: Woodlands for Wales Strategy, Welsh Government
The Welsh Government Forest Resources Policy team are seeking support with delivery of the Woodlands for Wales Strategy which outlines the vision and targets for Wales' trees, woodlands and forests. The team works closely with colleagues across the Land, Nature and Forestry Division as it moves towards a more joined up approach around land-use management and land-use change. Deadline extended to August 12th. More information.
Announcement of Opportunity: Preparing for Future Clean Air Challenges: Interdisciplinary research and innovation consortia, UKRI / SPF
UK Research and Innovation (UKRI) invites proposals for interdisciplinary research and innovation consortia under the second wave of the Strategic Priorities Fund (SPF) Clean Air Programme.
The aim of the second wave of SPF Clean Air Programme funding is to equip the UK to proactively tackle new and emerging air quality challenges related to changing emissions and exposure patterns and health impacts on groups of people most at risk. Closing date (Notification of Intent): 16:00 on 3 September 2020. More info about the call here.
Net Zero Agriculture – A Survey to investigate the potential Engineering and Physical Sciences contribution.
The Agriculture sector currently contributes 9% all UK emissions. Emissions range from agricultural soils to field burning of wastes to stationary and mobile combustion. This survey has been launched to help the Engineering and Physical Sciences Research Council (EPSRC) understand how engineering and physical sciences research can support the attainment of Net Zero Agriculture for the UK. Survey open until early September.
Job opening: Research Scholar in Economic Modeling of the Global Food System and Forestry for Sustainable Development, International Institute for Applied Systems Analysis, (Vienna, Austria)
Join the team behind the IIASA ecosystems services and management (ESM) program. The successful candidate will work in the team around the partial equilibrium model GLOBIOM, and further develop and apply this model in the framework of international research and policy projects. Deadline: 31 Aug. Apply here.
Job opening: Research Scholar in Development/ Agricultural/Forestry  Economics for Regional Studies, International Institute for Applied Systems Analysis, (Vienna, Austria)
Join the team behind the IIASA ecosystems services and management (ESM) program. The ESM Program is hiring an applied economist of development, agriculture or forestry to work on land use modeling in national and regional contexts for interdisciplinary research and policy applications. Deadline: 31 Aug. Apply here.
Job opening: Policy Officer, Wales Environment Link, Cardiff (Contract – March 2021)
Job opening: PRINCIPAL AQUATIC ECOLOGIST, Fisheries & Aquatic Marine team, Cardiff
Project Manager – Fferm Ifan Ecosystem Service Improvement Scheme (3-year contract, part time), Ysbyty Estate, Betws y Coed.
Bangor University – Multiple Opportunities (School of Natural Sciences)
Cardiff University – Multiple Opportunities (WISERD, School of Earth and Ocean Sciences, School of Biosciences)
Job opening: Ecologist, Transport for Wales, Pontypridd/Cardiff
---
Now receiving your news, openings, opportunities and stories. If you've something to share with Environment Platform Wales and would like us to share with our community and followers, contact us.
---