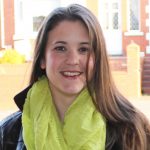 Dr Jennifer Geroni – Director
Jennifer has over 10 years' experience in environmental research, research management and the provision of science advice to government. After completing a PhD investigating remediation options for coal mine drainage she spent 2 years working in the Office of the Chief Scientific Adviser for Wales. Prior to taking up this role she was Head of Research Development at PDR, a design centre based in Cardiff Metropolitan University.

Mrs Susan Cody – Administrator
Sue has worked for Environment Platform Wales since October 2018, having previously worked as Group Administrator, Psychological Medicine and PA to the Dean of Medicine (both at Cardiff University) and Executive Assistant to the Medical Director, Cardiff & Vale NHS Trust.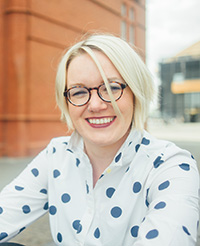 Gemma Treharne-Foose – Communications lead
I'm delighted to be working as communications lead for the 2019 launch of the Environment Platform for Wales, managing project communications and publicity alongside our project partners. I'm also a communications, copywriting and online engagement consultant, working with private clients in areas including female empowerment, tourism and the arts. I'm a MCIPR with the Chartered Institute of Public Relations (CIPR). In my free time, I write theatre reviews and promote the arts in Wales through a social enterprise called 'Young Critics / Community Critics Wales' and dance with Cardiff Cabaret Club.
Rita Papdi – Freelance designer
Rita has been working on projects with us since the very beginning. "I find the difficulty and challenge of engaging people through typography, illustration, visual compositions and animations amazing. This passion led me to the UK and put me in contact with Environment Platform Wales who is one of the dearest clients to me. It's been a pleasure to work on the brand and produce design materials whilst I gained a wider spectrum of knowledge and inspirations for my further design work."