In:conversation webcast series: Episode 1
11:30 – 13:00 Tuesday 2nd June
Join us for our very first installment of In:conversation, our new Zoom web series bringing together a range of researchers and speakers specialising in a variety of viewpoints and perspectives relating to Environmental Science. Using Zoom technology, we're creating a space to maintain momentum in our work and a place for our community to meet, share ideas and connect.

Our uplands are facing a time of unprecedented change. Join us on Tuesday 2nd June at 11.30am to discuss the challenges facing our communities and ecosystems, and explore options for where we go next.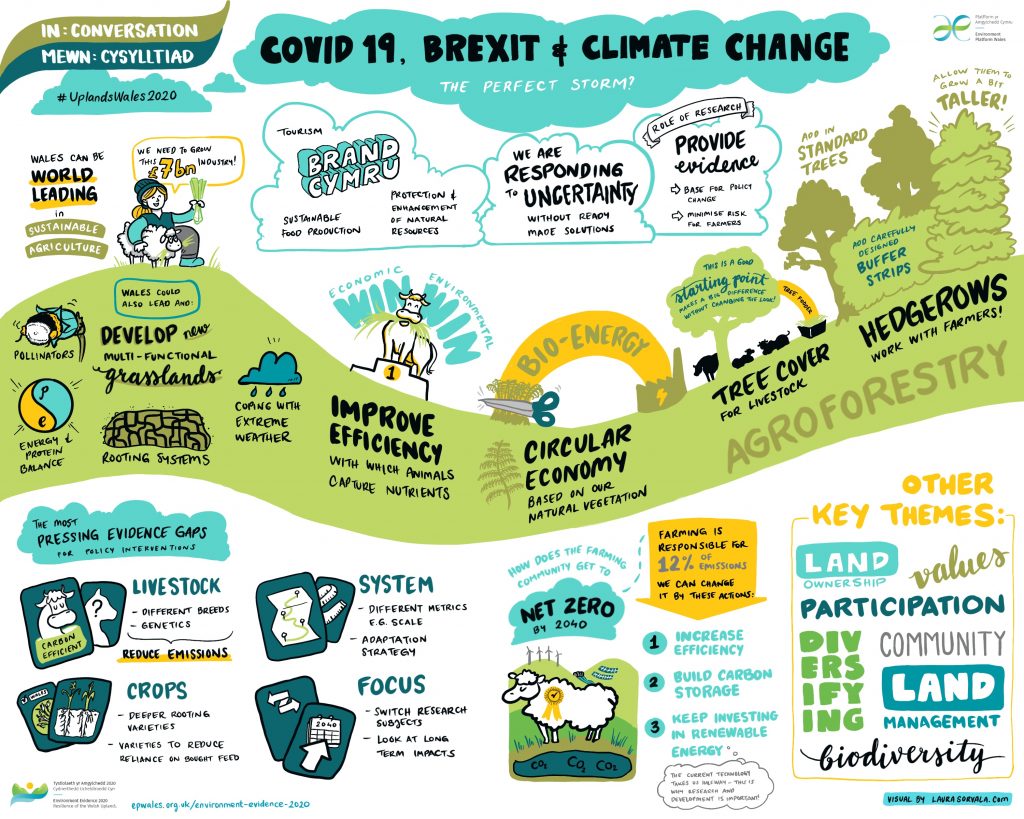 Managing and adapting to our changing uplands
For episode 1, We'll be joined by two members of our Scientific Steering Group Dr Marecia Fraser and Dr Tim Pagella, along with NFU Cymru's Deputy Director/Head of Policy Dylan Morgan. We look forward to hosting this first episode and we'd be delighted if you join us. There will of course be an opportunity to join in the debate and ask questions…bring your curiosity (and don't forget to bring your refreshments!).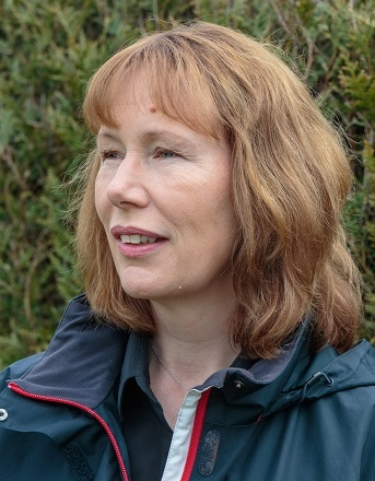 Marecia is a reader in Upland Agroecosystems at IBERS, Aberystwyth University but is based at Pwllpeiran Upland Research Centre. She has a background in animal science and grazing ecology and specialises in developing and testing management strategies for upland systems.
Marecia's research interests include: species and breed differences in diet selection and ingestive behaviour, conservation grazing, nutrient supply from forages, greenhouse gas emissions from grazing animals, and the bio-energy potential of semi-natural grasslands. Marecia is a member of Environment Platform Wales' Scientific Steering Group.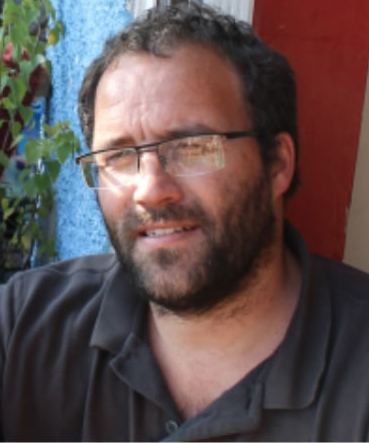 Tim is a lecturer in Forestry at Bangor University's School of Envionment, Natural Resource and Geography. He is primarily interested in agroforestry systems and his research focuses on the capacity of trees outside woodland to deliver ecosystem services, resilience and sustainable intensification.
Much of Tim's recent research has been with Fergus Sinclair, primarily with the World Agroforestry Centre, ICRAF) and he has extensive experience of using local knowledge for natural resource management and understanding socio-ecological systems. Tim is a member of Environment Platform Wales' Scientific Steering Group.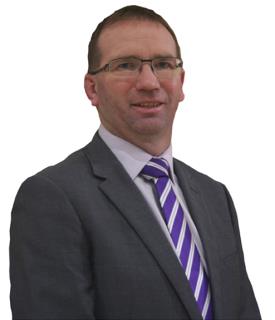 Based in Builth Wells, Dylan was born and bred on a small family farm and gained a BSc honours degree in Agriculture from Aberystwyth University.
He currently heads up NFU Cymru's policy team, having previously joined NFU Cymru in August 2001 as a Policy Research Adviser. Prior to working for NFU Cymru Dylan worked for five years as an Animal Health Officer for the State Veterinary Service.


---