Environment Platform Wales have a range of upcoming opportunities and events for our university partners (including undergraduates, postgraduates, postdocs, academics).
Careers Fairs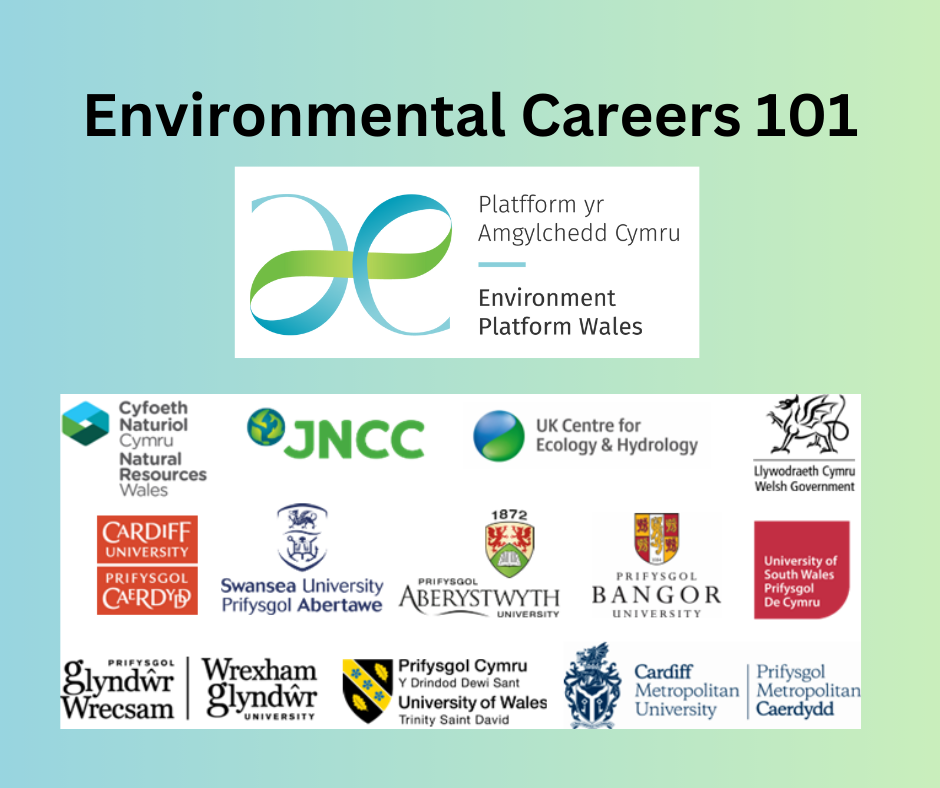 If you are studying at one of our Welsh partner universities, you will be able to find the Environment Platform Wales stand at your upcoming careers day from October.
Careers 101 with Environment Platform Wales – epwales.org.uk
Make sure to book your attendance at the careers fair using your universities booking system and jot down a question or two to ask us about the many different environmental career paths you could take. We are happy to talk to students from any discipline, as we believe that there are many transferable skills you could use in the sector.
You can also visit our careers hub for further information about environmental careers Student Careers Hub – epwales.org.uk
3MT competition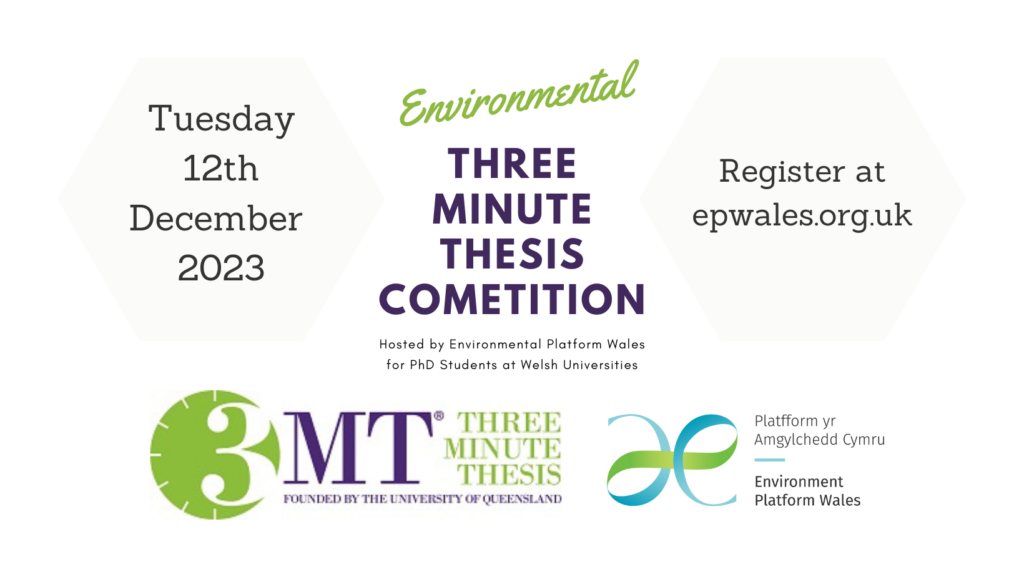 If you are a PhD student, have you signed up to present at our three minute thesis competition? Not only will it provide you with practice communicating your research to a non-specialist audience, but we can provide you with a recording of your talk to put on LinkedIn and a platform to share your research with our partners, including academics and policy makers.
Anyone is welcome to attend the event, but it may be particularly interested for masters / undergraduate / A-level students with an interest in environmental research.
Fellowships/PhDs
Environment Platform Wales are advertising a number of PhD fellowships and placements on the website. Please help us spread the word to anyone who might be interested.
These are fantastic opportunities to gain experience working with the Welsh Government and Natural Resources Wales on Environmental Policy matters.
If you are an academic who's research relates to marine/coastal evidence, we'd like to invite you to present at our upcoming Marine Evidence Conference. We are looking for talks and posters about research that has been or can be used to help make policy decisions (for example, evidence that can be used to inform decisions on marine developments, to develop policy on marine planning, or to manage Marine Protected Areas).
We would particularly welcome talks that are a 'double act' between a researcher and someone who has applied the results of that research. These would outline the research that was carried out and the way that it was later used to make decisions (or the way in which it will be used in the future to make decisions).
The topics should be relevant to the Welsh marine and coastal environment and to the key chapters of the Welsh Marine Evidence Strategy, i.e.
achieving a sustainable marine economy
ensuring a strong, healthy and just society
living within environmental limits
good governance, collaboration, knowledge exchange and using sound science responsibly
The deadline for abstracts is 31st October 2023 and you are invited to submit proposals by completing and submitting a form found here.