Environment Platform Wales, NRW and Welsh Government are excited to announce that, following the success of the 2019 Marine Evidence conference in Swansea, we will be running another conference in February 2024. The conference will be held over three days (likely to be 27-29 February) at the Bangor Management Centre. An option to attend the conference online will also be available for those who cannot make it in person.
The aim of this conference is to create better links between research and policy in the Welsh marine environment, in line with Environment Platform Wales' aim to increase the quality and relevance of evidence available for environmental management and policy making in Wales and the aims of the Welsh Marine Evidence Strategy.
Call for Presentations
Our call for presentations has been met with a good response. We will be in touch with presenters in the New Year to confirm details.
Register Your Interest in Attending
Whilst delegate's tickets won't be made available for a couple of months, we are inviting people to register their interest in attending the conference either in-person or online.  Those that have registered will be given priority booking access when tickets do become available shortly. You can register your interest by completing the short form below:
Add event to calendar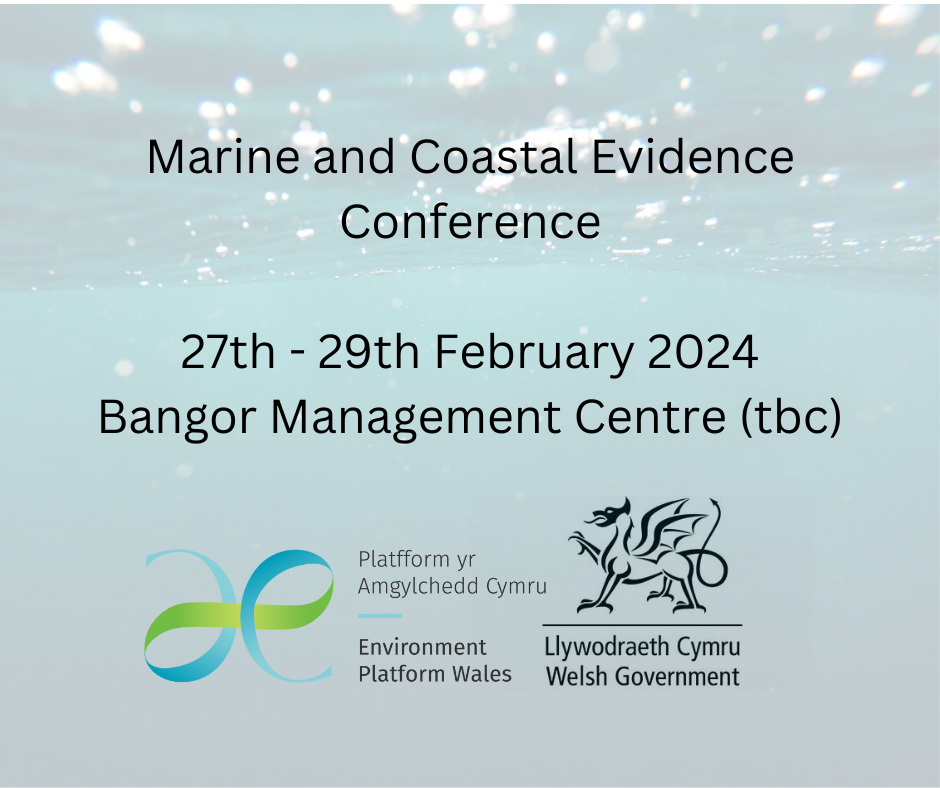 Discounted transport options
If there are a group of you travelling to attend the event, why not take advantage of TfW's Group Train Tickets | Cheap Train Tickets | TfW offer?