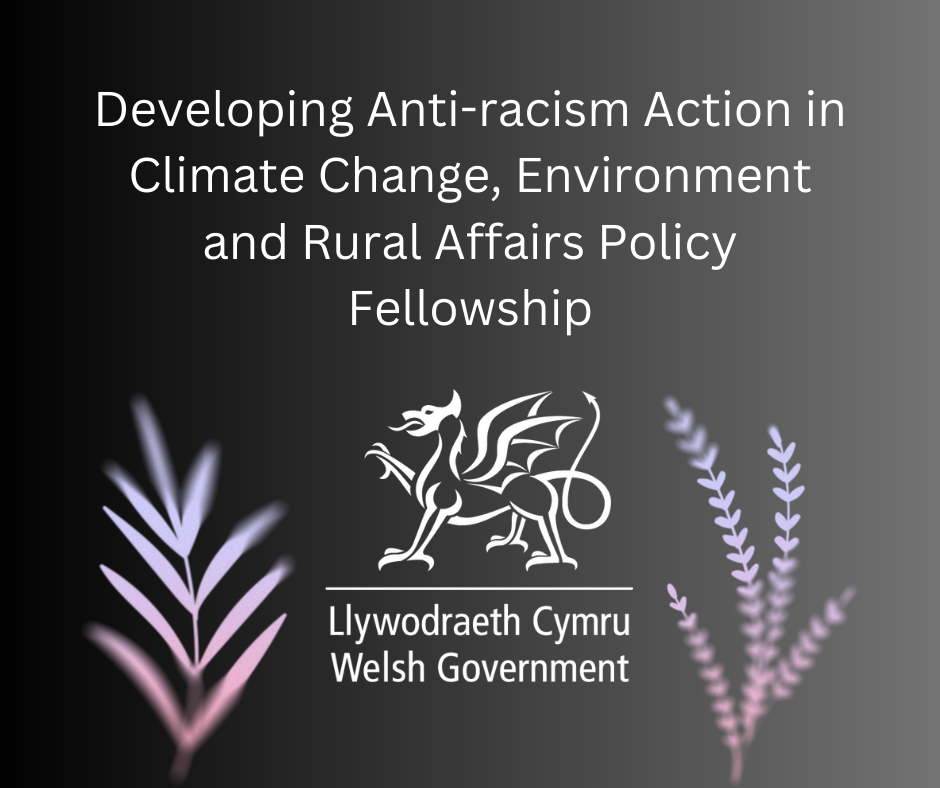 The closing date for applications is Monday 23rd October at 14:00hrs.
Welsh Government are inviting proposals for a Fellowship role to work within the Climate Change, Environment and Rural Affairs policy areas to support policy officials to develop an action plan to cover Climate change issues, Environment and Rural Affairs. There are large evidence gaps in respect of ethnic minority people's experience of racism in climate change, environment and rural affairs spaces, their ambitions and views on what would make this part of life more inclusive. The work of this fellowship will be working with teams to understand the way structural racism inherent in many of our everyday practices in evidence gathering and how to change these to hear ethnic minority voices. The role will also be working with policy teams where there is significant evidence already available through our own work and more widely, to understand the aspects that policy teams need to consider to make their policy development and delivery more inclusive.
This role will be a Strategic Fellowship, working across the department, advising policy and evidence colleagues on a variety of areas in respect Anti-racism, depending on the projects the fellow maybe advising on academic techniques, rigour and new approaches to evidence gathering or advising on the current thinking, language and providing evidence synthesis on many and varied projects.
This position will work in a multidisciplinary evidence team supporting a wider programme to contribute to delivering robust, evidence-based decisions within Welsh environment. The team works through research to promote collaboration between policy, academia, stakeholders and citizens to deliver desired policy outcomes.
If you would like to find out more about this role please download the following document.