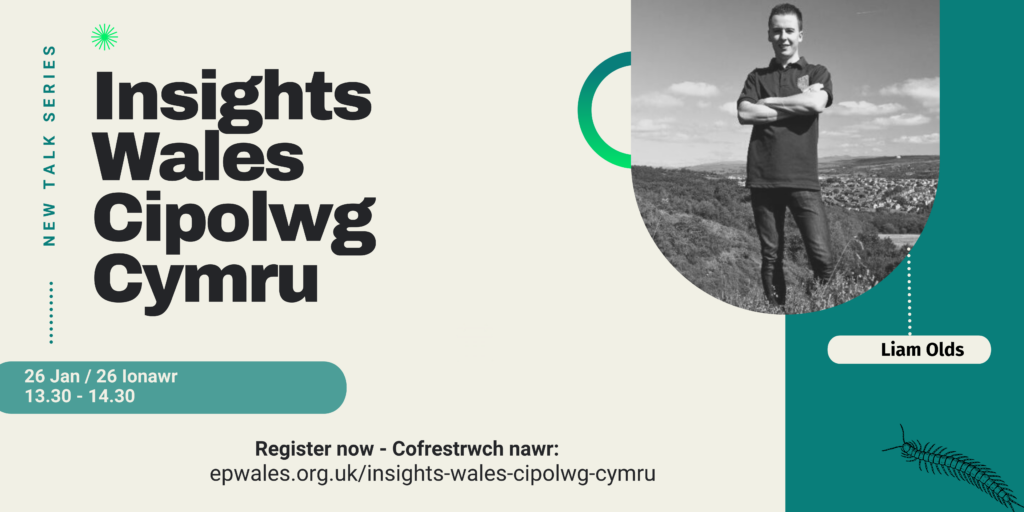 Environment Platform Wales is delighted to launch a new talk series this January and we're kicking off the new series with an old friend. Our first Insights Wales – Ciplowg Cymru event welcomes entomologist Liam Olds to present his research and share his lifelong mission with attendees. There'll be an opportunity to ask Liam more about his work after the initial presentation.
What is Inishts Wales – Ciplowg Cymru?
The online events comprise of a 30-40 minute presentation(s) followed by a Q&A session with the online audience.
It is intended that the talks will be diverse in nature, covering a range of environmental subjects, with presenters drawn from all the Welsh academic institutions, as well as the public, private and third sectors.
The aim, as the title suggests, is to provide attendees with increased knowledge and appreciation of the fantastic research undertaken throughout Wales by various organisations, but conversely,  to provide those managing environmental challenges, with an opportunity to share their experiences, highlight the issues that they are seeking to address and seek collaboration and support from the huge community of expertise that exists.
Colliery spoil, brownfields, bees and beetles: Liam Olds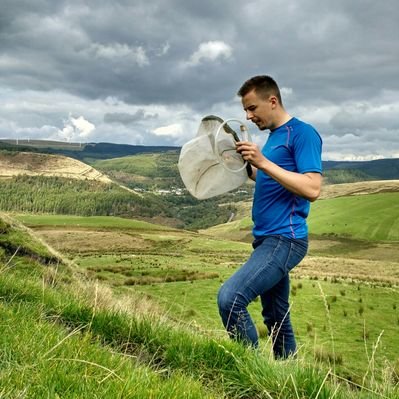 Liam Olds is an entomologist and founder of the 'Colliery Biodiversity Spoil Initative', an imitative that aims to raise awareness of the ecological importance of colliery spoil tips in the South Wales valleys. Liam has been actively surveying colliery spoil habitats for invertebrates and campaigning for their protection since beginning his conservation imitative in 2015. Liam also works as a conservation officer at Buglife – the invertebrate conservation trust.
For this session of Insights Wales – Cipolwg Cymru, we'll find out more about Liam's perspective on the situation concerning coal tips in Wales (following our recent In:Conversation webcast on Coal Tips Safety). We look forward to finding out what's new with Liam and the Colliery Biodiversity Spoil Initiative, his involvement as an organiser with The Oil Beetle Recording Scheme and his ongoing obsession with brownfields and bees.  
---