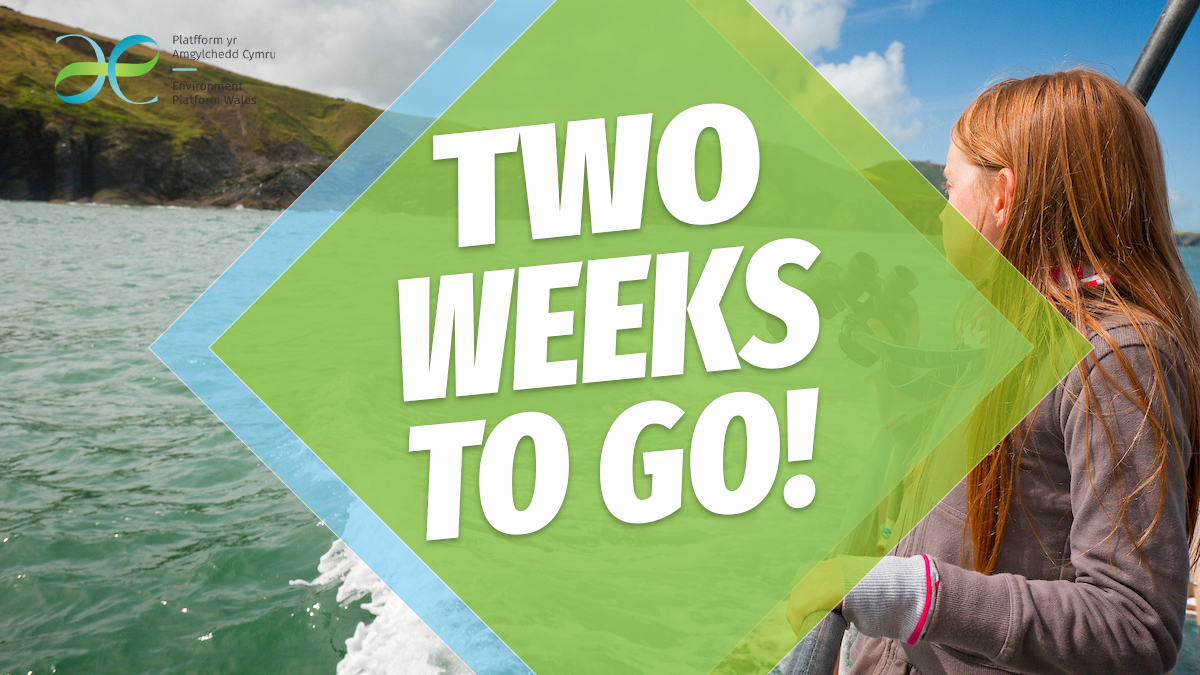 Full steam ahead for the Marine Evidence (Wales) 2019 conference: bag your tickets NOW!
Environment Platform Wales is hosting the Environment Evidence – Marine Evidence (Wales) Conference in 2019, marking the launch of the Welsh Marine Evidence Strategy.
To support the launch of the strategy, EP Wales and their eight partners will host three days of talks, workshops and research sandpits, in association with Welsh Government, Natural Resources Wales and Swansea University.
It's a great opportunity to meet with stakeholders from a range of backgrounds and specialities in the marine and coastal space. Delegates are welcomed from across research, industry, public and third sectors. New workshops announced include Marine Spacial Planning, Offshore Renewable Energy and Marine Social Sciences.
Find out more and access tickets below:
10 things we're looking forward to at the Marine Evidence Conference
Book delegate tickets and find out more about the conference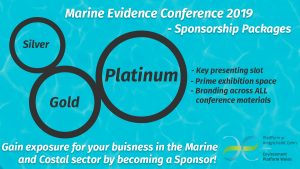 Get noticed: sponsorship opportunities
There' still time to get in your sponsorship requests to us for the Marine Evidence Conference! As a small project, we rely on sponsorship to help us deliver more high-quality events and opportunities for our members. Get your organisation noticed at Wales' largest marine and coastal event in 2019, with exhibition and sponsorship opportunities available from just £250. Meet with other influential representatives and organisations, exhibit your literature and have your delegate ticket cost covered at the same time. Interested? Become a sponsor at the conference.
In the spotlight: EP Wales news & editorial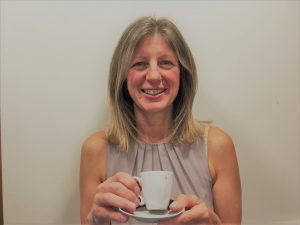 Events and learning opportunities: save the date
INTCATCH 2020 Water Conference

on Smarter Catchment Monitoring, Cleaner Waters (4-6 Sept)
The conference at Queen Elizabeth Olympic Park in London will share knowledge and expertise on innovative water monitoring strategies, including technological breakthroughs, best practices, citizen science activities, and case studies. The event will have a strong practical focus and will include demonstration sessions of innovative water quality tools. There will also be the opportunity to learn about nature based solutions and advanced CSO treatment systems as interventions to solve water quality issues identified through monitoring.
The conference is linked to the Horizon2020 project INTCATCH, which aims to "change the way in which river and lake water monitoring is implemented by developing efficient, user friendly water monitoring strategies". For more information visit the Intcatch website.
Free s

ymposium

& workshops

:

Activism: The Future for Universities and Museums (13

th

Sept)
In light of the Well-being for Future Generations Act Wales (2015), universities and museums have been encouraged to prioritise community engagement as central to their civic role in society. With significant change underway in the political and social climate of Wales, there has never been a more urgent time to think about how institutions can respond to, support and facilitate change. Co-hosted by the University of South Wales and the National Museum Wales, this symposium will look to the past to think about how such institutions have been integral to activism in Wales. It will also offer a forum for thinking about how universities and museums can work together to promote cultural, political, social and environmental change in the future. Access Eventbrite tickets.
The Garden Jungle: How to Save our Insects, Cardiff University, 3

rd

October
We are in the midst of the 6th mass extinction event, with extinctions occurring faster than at any time in the last 65 million years. 'Bioabundance' is in decline, with recent studies showing that insects in particular seem to be disappearing fast. If it continues, this will have profound consequences for mankind and for our planet. University of Sussex Professor of Biology Dave Goulson will explain why insects are decline, and suggest how we should tackle this crisis, first by turning our gardens into oases for life, and second by fundamentally changing the way we grow food. Access free Eventbrite tickets.
NERC Digital

Envt

Team

regional workshop,

Cardiff

, 4

th

Oct
Following on from their March 2019 workshop in Manchester, the new NERC Digital Environment team will be holding a series of regional workshops in Cardiff, London and Edinburgh this October ahead of the next phase of the SPF Constructing a Digital Environment Programme. The Cardiff workshop will be held on the 4th October.
The programme seeks to create integrated networks of sensors, methodologies and tools for assessing, analysing, monitoring and forecasting environmental change at a greater spatial resolution and higher frequency than previously possible. These will support responses to acute events and inform our understanding of long-term change. This programme is NERC led with partnership from EPSRC and DEFRA.
Please consider submitting an expression of interest and please signpost the event to your community if possible. More information can be found on NERC's website.
On the down low…coming soon!
Water evidence needs webinar, 22

nd

Oct – Live event

/webinar

, NRW (more details announced soon)

Coming soon: Digital Environment SPF Sandpit, November 2019 (Dates to be announced)
Coming soon: Soil Health Workshop, December 2019 (Dates to be announced)
In other news…
---
Putting you in the spotlight
Got an event, a new development, opportunity, recent success or opinion piece you'd like to share with us and our members via our newsletter, website and social media channels? Submit your ideas to gemma.TF@epwales.org.uk