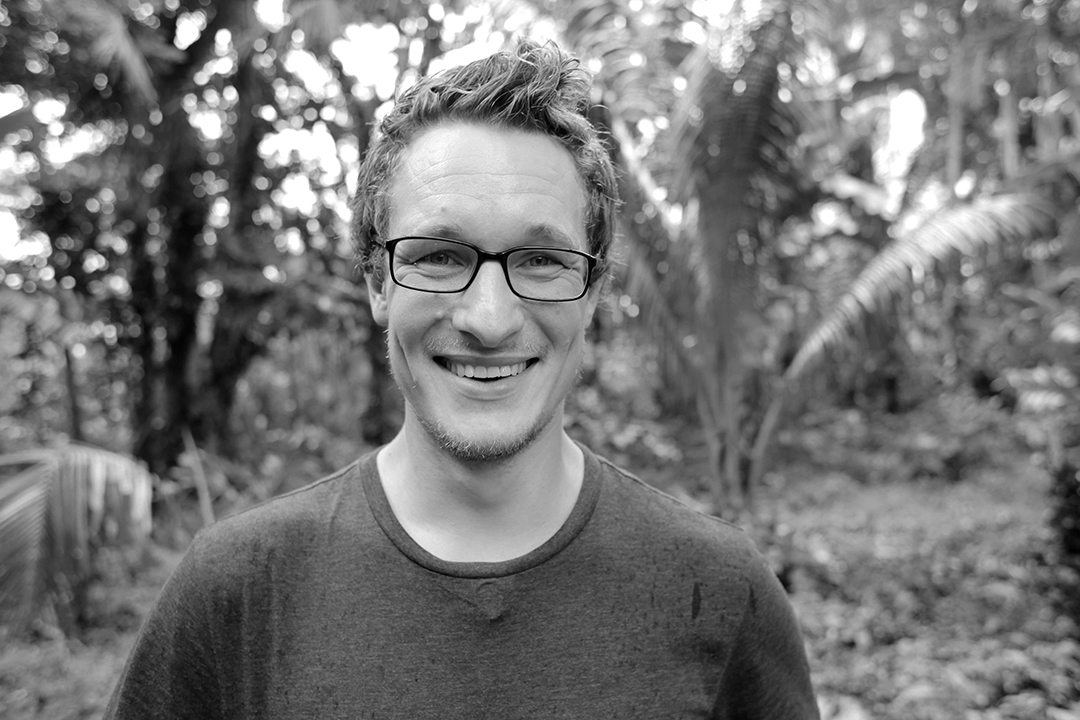 Will Millard is a writer, BBC presenter, public speaker, and expedition leader. He has presented programmes on anthropology and adventure for BBC Two as well as series on rivers, urban exploration, and history for BBC Wales. In 2016 he won the BAFTA Cymru Award for Best Presenter and his series have received nominations for Best Series and Best Presenter in the Grierson, Broadcast, Bannf, Kendal, Realscreen and the Televisual Bulldog Awards.
Will's first book The Old Man and the Sand Eel for Penguin (Viking) follows his wild journey across Britain in pursuit of a fishing record and he is a Fellow of the Royal Geographical Society (RGS) and the Winston Churchill Memorial Trust. We get to know Will a little better…
What's lead to you becoming a presenter, public speaker and expedition leader? What was the dream – and what's left on your bucket list?
The presenting and public speaking definitely came about from a series of big expeditions I did in my 20s – I criss-crossed West Papua multiple times on-foot while researching inter-tribal trade routes, and I made a solo descent of the jungle river that forms the borders of Sierra Leone and Liberia. The radio documentaries, short films, and written work, I produced from all those experiences got me where I am today; but how I actually got started as an expedition leader in the first place is a little more haphazard.
I grew up in a very remote and rural part of the Norfolk-Cambridge borders called The Fens, I worked in factories and eventually travelled independently for the first time; but I had no formative experience as an expedition leader, no one in my family who had ever really travelled like that, and really, no idea what I was doing. I was probably too naïve for my own good (not always a bad thing!) when I eventually decided to buy a big bag, a month supply of dry noodles, and attempt to walk through a 1,000 miles of New Guinea's most hostile rainforest at just 23 years old – but the lessons that came with that epic failure left me wanting much more.
Aside from being a TV presenter, people might not know that you are also an intrepid explorer, undertaking expeditions in West Papua and West Africa and winning many awards afterwards – what was the goal of these trips and what did you discover about yourself?
In West Papua I was determined to prove the tribes people had more about them than the outsider stereotype of them as just head-hunting cannibals. They had maintained a peaceful trade route amongst themselves for centuries, spreading not just goods but ideas and religious beliefs across the most macabre collection of natural obstacles: the largest mountain range between the Himalayas and the Andes, a vast swamp lands and the most intact tract of rainforest in Asia. But there was no record of the route or their feats (which were among the longest running trade routes in human history) I wanted to find and map what was left before they were lost forever and ended up spending almost 3 years of my life somewhere in those immense forests and mountains.
I found the remarkable resilience and survival skills of the people of Papua deeply inspiring, and I found a deep vein of determination and self-belief somewhere in myself too. I survived cerebral malaria, and a retreat through the forest that lasted a month with almost no food, but I also found what I was looking for and am so proud to have helped Papuan people shed some of the mythology that surrounds them.
You are a fellow of the Royal Geographic Society and Winston Churchill Memorial Fund – tell us about your links with these and what it means to you.
I am very proud to be a Fellow of both organisations off the back of my expeditions. I have been fortunate to receive backing by both into my research expeditions, and both have an incredible legacy of helping to fund the great and good in the expedition world. More than that though, they offer grants to people from all backgrounds and most areas of interest – I always try and impress this on other people who might want to take on adventures of their own.
You are no stranger to Wales' waterways and coastlines, why is it so important that we look after these natural resources and how do you see things changing in Wales and beyond in the next few years?
Yeah, no stranger at all – I'm surprised I wasn't born with gills! It is vital we look after our waterways, not just because of the species and biodiversity they hold, but also the legion of benefits to our own mental wellbeing and physical health from just being in and around water. I do worry about the future of Welsh rivers, especially those in mid-Wales where the level of slurry run-off from industrial farms has called several massive fish kills in recent years.
Explore the hidden wreck off the coast of Rhyl 😲#HiddenWales with Will Millard
Available on BBC iPlayerpic.twitter.com/babkNWUUMu

— BBC Wales 🏴󠁧󠁢󠁷󠁬󠁳󠁿 (@BBCWales) June 22, 2019
It surely can't be doing our coastlines any good either – proper meaningful fines and prosecutions need to happen now, and we all need to be aware of the impact our own consumption behaviours can have on our water environments. Another massive change I would like to see is the level of fresh and saltwater education being stepped right up in our schools. An environment that you don't understand or engage with is one that is all too easy to ignore.
Sustainability and the climate emergency are hot topics in the world media, thanks to campaigners like Greta Thunberg and the likes of David Attenborough – what are your thoughts on the situation at the moment?
Simply put: we are heading for environmental and humanitarian disaster if things don't change fast.
Governments worldwide need to stop being so short-term and voter focused in their approach: science and scientists must be allowed to lead the way on this – and long term climate strategies must be put in place, and enacted by law, as soon as possible.
The delegates and presenters at our conference are all involved in various ways in advancing scientific knowledge and looking after the natural environment and marine life in Wales. Environment Platform Wales recently welcomed Prof Iain Stewart to our launch event lecture, and he spoke of the importance of communicating in a new way to members of the public – now that simple facts don't always seem to work anymore. What advice or message would you give to the people in the room in terms of reaching the public and getting them to take action?
I have been lucky that my television programmes on the environment have reached a wide, receptive, audience, but I also find the simple act of going into schools really works. I recently built a stage-by-stage demonstration table from bloodworms through to fish life to visually demonstrate to children how a basic food pyramid and freshwater ecosystem can work; just seeing dragonfly larvae blew their minds, and I am certain it helps make a difference.
I think simple facts do actually work, but the challenge is breaking through the anti-science anti-fact movement that has blossomed through an unregulated social media. It can be done though.
The 'Attenborough Effect' shows how presenting the simple facts of plastics in our oceans through the popular prism of 'Blue Planet 2' has massively engaged the wider public on the issue. It's about finding one clear message that is instantly relatable to the everyday, and then kicking the door down once you've got your foot in!
What are you working on at the moment, any inside scoop on where we will see you popping up next?
My life is all about 'Hidden Wales 2' at the moment – so that's an exploration of Wales' most off the wall secret stories. I've been abseiling into sea caves, scuba diving into ancient mine workings, and visiting historical relics nationwide. I can't say too much about what we have in development, as it is still going through the pitching process, but the next big international series (we hope) will be another 'Year with the Tribe' format with the people right on the front line of massive climatic change. It'll be amazing if we get it, and extremely cold too…okay I really can't say any more!
---