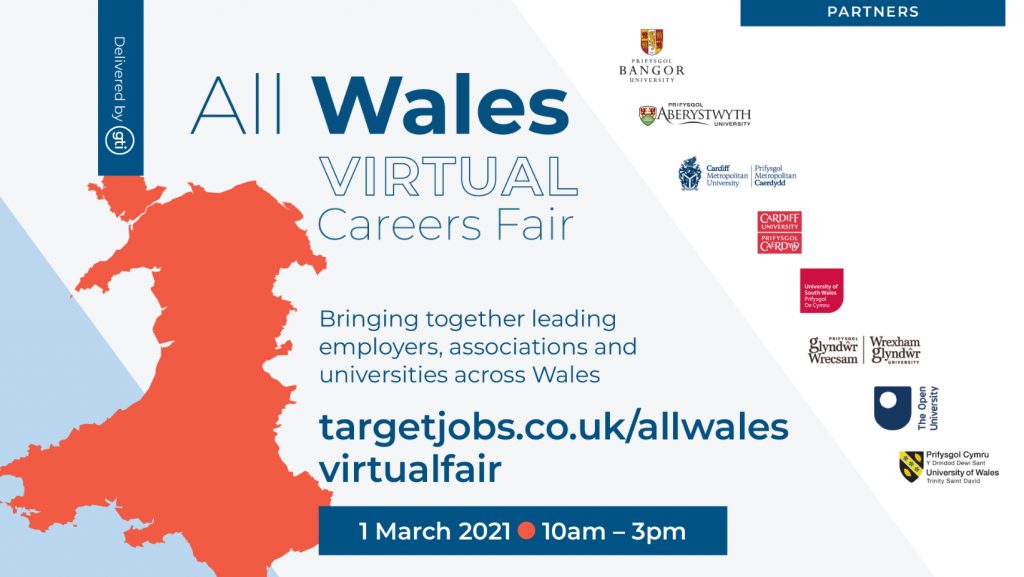 Large-scale Welsh businesses, micro-employers and organisations are being encouraged to join the first pan-Wales careers fair which is being co-produced by all Welsh universities and HEIs.
Working together for the first time in partnership with GTI, the virtual fair will promote a range of opportunities, graduate schemes and pathways into employment open to students and graduates.
Taking place on St David's Day, the virtual event will also feature live chats, 1 on 1s, CV workshops, inspirational talks, and careers advice for those looking to market their skills after graduation.
An opportunity for employers to meet up-and-coming talent
Employers say they are looking to recruit and train the brightest and best graduates from Welsh institutions and maximise new talent with the digital / creative expertise that will help them boost and future-proof their businesses.
The virtual event will also signal employer confidence in the jobs market for students and graduates who have been affected by the pandemic and lack of opportunity to meet face to face with employers.
Environment Platform Wales, who are part of the steering committee for the VCF, is hoping that the fair will be a chance for students and graduates to consider undertaking alternative career paths – either in the environmental sciences, the sustainability sector or in the vast range of STEM and science communication roles emerging in the wider marker place.
"[GenZ wants] to engage in work that has meaning and purpose. … They're a socially conscious generation focused on their tech readiness, using technology to communicate and collaborate, to build ideas."
Mark Sparvell, Microsoft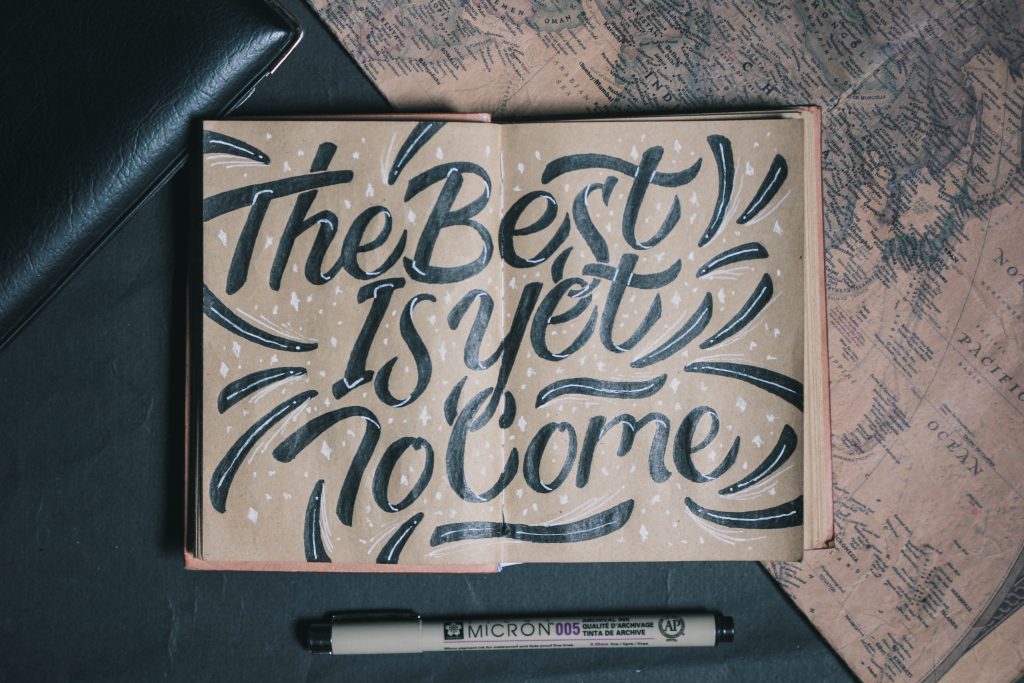 Showcasing a world of opportunity for Welsh students and graduates
The organisers say they have been buoyed to see how many schemes and opportunities are open for graduates in 2021, despite a challenging an uncertain year and that the fair will be a great place to focus on their next steps, expanding their network and working on their plans for the future.
Environment Platform Wales Director Dr. Jennifer Geroni said:
"This is the first time all Welsh universities are joining together to create an experience for all students and graduates in one place and we're so glad to be able to work with the steering group to encourage students and graduates towards environment and sustainability-related careers. The effects of climate change are increasingly felt by populations around the globe and thanks to the power of research, scientific evidence and high-profile campaigners in the public eye, the biodiversity crisis is finally gaining the attention it deserves. Working in the environment sector is no longer a niche career choice. Environmental awareness is now mainstream and for Generation Z, lifestyles and career choices are being shaped by values and beliefs that would have been considered radical a generation ago."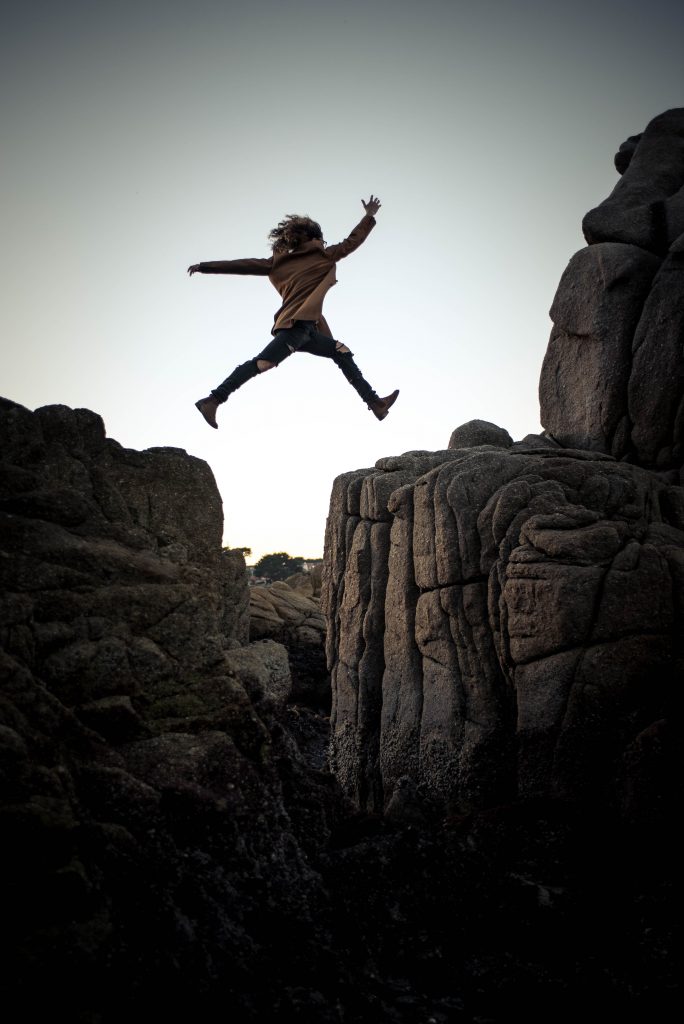 Employers! Showcase your business and exhibit at the All Wales Virtual Careers Fair
The All-Wales Virtual Careers Fair is a great opportunity for you to showcase the employment and graduate scheme opportunities available in your business, scout for talent and network with other employers in your sector.
As well as a virtual exhibition space for micro-businesses and larger businesses, there are additional opportunities for you to demonstrate your expertise and thought leadership via workshops, themed talks or drop-in sessions.
Book your place at the All-Wales Careers Fair now using the attached booking form. Please use the details below if you'd like to discuss the event before booking or are interested in sponsorship opportunities.

Standard Booking Form / Micro SME / Charity Booking Form
For more information or questions relating to an exhibition space or programme slot, contact jamie.fraser@groupgti.com.

---