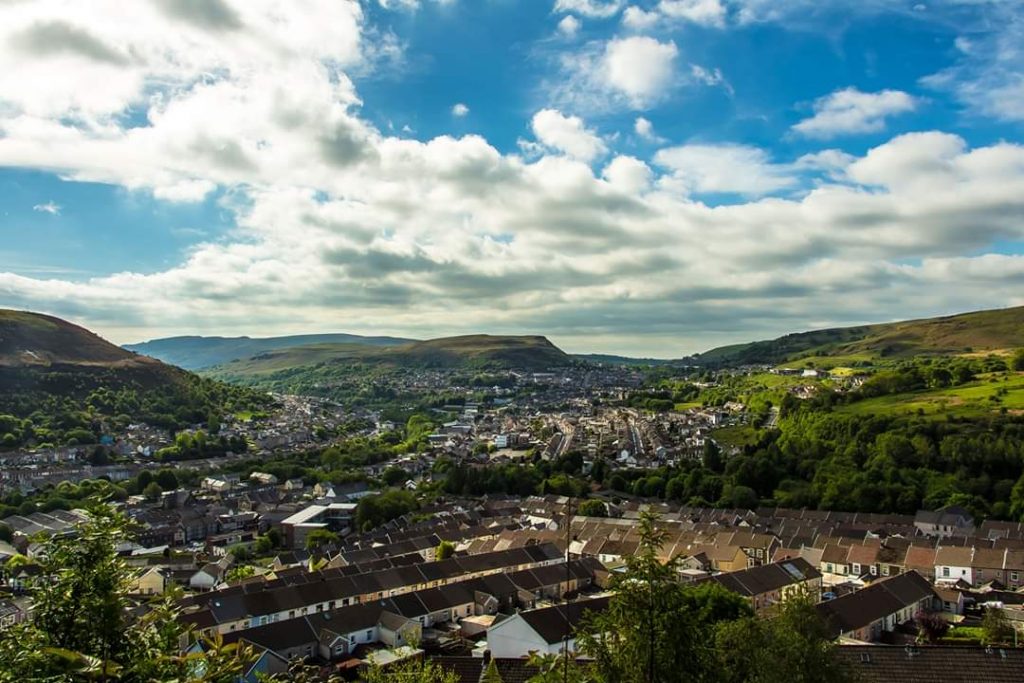 As the UN's landmark IPCC report loomed large in the press recently, Welsh Climate Change Minster Julie James responded "The alarm bell has been rung", and called for action. Environment Platform Wales Board Member Prof Sarah Davies was quoted in the BBC as highlighting that Welsh sea levels could force the "significant relocation of communities in Wales".
The added pressure to respond to these great challenges comes less than a year after Storm Dennis and 2020's unprecedented rainfall, which caused severe disruption and damage to communities in Pontypridd and surrounding areas. The flood chaos was then followed by coal tip landslides in Tylorstown, a harsh reminder of past tragedies, still fresh in the minds of many.
Coal tip management is justifiably a highly emotive subject in Wales following the Aberfan tragedy in October 1966. While some historical reclamation work has been undertaken over the past 50 years the demise of the coal industry has left a legacy of disused tips with no legal obligations placed on their owners.
With repeated flooding of properties in Pentre, Rhondda Cynon Taff, local partners are now joining forces to ask for changes to the way these coal tips are managed as the climate emergency continues to cause damage and disruption both overseas and closer to home. Welsh Government have pledged to introduce fresh legislation to deal with the legacy of former industrial mining sites and to help local authorities protect the public and environment – but is it happening quick enough? What are the real challenges we face?
"Climate change is not something to deal with in the distant future – it is here, it is happening now, and it has undoubtedly been caused by us. Without hesitation, the world must act and respond to the science."

Climate Change Minister Julie James
Coal Tips: solutions, ideas and approaches for the future
As part of the re-introduction of EP Wales' webinar series 'In:conversation', the Environment Platform will be teaming up with Welsh Government and partners to talk the pressing need for action and new approaches to ensuring resilience and safety in the future.
The presenters at the webinar; Lori Frater (Welsh Government), Tim Marples (Coal Authority) and Paul Maliphant (Mott MacDonald), will set the scene; providing the historical context, outline operational actions delivered to date, explain why Welsh Government are revisiting the issue now and importantly, how the Welsh research community can help. Find out a little more about the background of our expert panel via our In:conversation webinar event page.
The September 20th event will be followed in late October/early November by a more in-depth workshop, where the diverse range of skills and knowledge across the eight Welsh universities will help guide future research to support Welsh Government policy and legislation – stay tuned! It is anticipated that this workshop will start to help Welsh Government to address the following questions:
How will our changing climate impact on tip use and stability?
What technologies are we currently using or researching that could be adapted for use in monitoring tips – giving early warning of any change in stability?
Has your research considered the socio-economic threats and opportunities posed to local communities living in the vicinity of tips?
Can we consider the re-purposing of tips and the material within them – is there a circular economy opportunity?
Are their environmental concerns associated with the potential re-working of colliery spoil?
What powers and legislation will bring about future security for Welsh communities?
Join us live via Zoom for 'In:conversation' Episode 7: Coal Tips Safety, 14.00-15.30, September 20th – Register here!
---