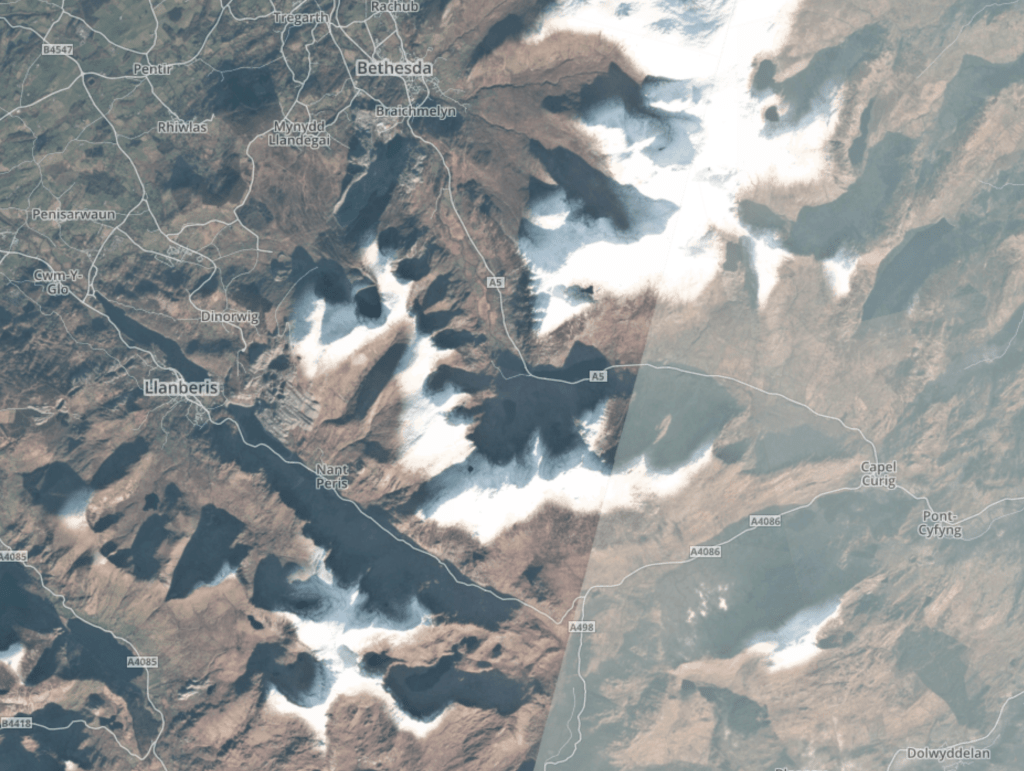 The Election results are IN!
It's been a turbulent election and campaign period and for many of us in academic institutions, a time of great uncertainty. Last night's election result for us highlights that where there are winners, there are opportunities and where there are opportunities, there are still of course many more challenges to overcome.
As a collective of members from Welsh research institutions, we continue to fight for visibility for a variety of people who make up our research community and it's important to us that your voices are heard.
We'll of course continue to create new connections and opportunities for our members – and your support and engagement means absolutely everything to us.
Don't miss out: date for Environment Evidence 2020 announced
Following the success of this year's Environment Evidence – Marine Evidence conference, we have now announced next year's theme and location for the conference. Next year's conference Resilience in the Welsh Uplands – An Evidence Perspective will focus on issues surrounding the Welsh uplands and will take place at Aberystwyth University 14-16th September 2020.
The event will bring together a range of policy makers, regulators, researchers, NGOs and stakeholders across the private sector.
Join us in Aberystwyth 14th – 16th September 2020 to add your voice to the discussion about how best to manage our uplands for a sustainable and resilient Wales.
We will soon be inviting abstracts on a range of topics including;
Sustainable agriculture, Forestry, Peatlands, Fresh water and Environmental monitoring.
Save the date to your diaries and keep an eye out on our event page and Twitter for more updates, we'll be using the hashtag #WelshUplands2020 with our updates.
Read more: Resilience in the Welsh Uplands – An Evidence Perspective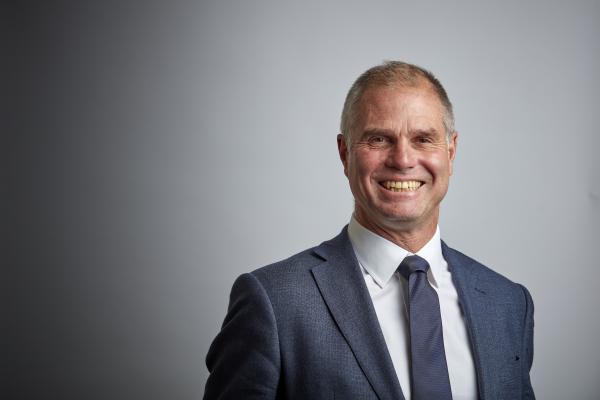 Living Wales: The satellite maps which could predict our future
We meet the Aberystwyth University research chair Prof Richard Lucas on a mission to change the way we see, understand and react to landscape-based data. The digital data bank could change the way we legislate for, build on and use the land around us. Environment Platform Wales caught up with the professor during a flying visit to Cardiff with his research team. Read more:
My story: Prof Rchard Lucas, Ser Cymru / Living Wales Project
Brainstorming – Bangor style!
We had a wonderful time with all participants from institutions across Wales at our November Residential Research Sandpit in Bangor, who worked together on a number of topic areas in preparation for NERC's proposal deadline in February. The event supported proposal development for the upcoming demonstrator projects call within NERC's Constructing a Digital Environment programme and EP Wales led a programme of talks, tasks and feedback sessions, including a talk from Prof David Thomas, Pro VC in Research and panel member for NERC projects. We look forward to hearing about the proposals and wish everyone luck with the call.
Thanks to all faculty members and teaching staff from Bangor Uni who (as usual) gave us a warm welcome!
Here's what some of our participants had to say about their experience:
"It's been great to hear perspectives from Welsh Government and Natural Resources Wales over the past few days. These conversations are so important in helping to shape proposals that are relevant and impactful. It's also been good to see such a broad range of researchers both in terms of experience and expertise working together to develop new ideas. I hope that we can build on this model to support more successful applications in the future…"
Dr Jennifer Geroni, Environment Platform Wales
"The sandpit topic was very important and interesting. We don't generally get the opportunity to work this intensively on our research ideas, so I mainly came here to develop my research ideas. I met many different like-minded people from all over Wales, it was nice working with them, and we developed a lot of different ideas to take forward. I'm grateful to EPW for organising it and looking forward to future events with them."
Dr Reza Ahmadian, Hydroenvironmental Research Centre, Cardiff University School of Engineering
"I'm a catchment hydrologist and my research focuses on hydrological modelling. My interest in the sandpit was to know more about the digital environment call and given my background, I have an interest in knowing how hydrology will change as the environment changes and to connect with people with different expertise than me. I really enjoyed the event, we had people with a wide variety of expertise and we got to interact and brainstorm with them – from LIDAR and land use modelling to hydraulics…and having them all together in a room for three days really helped us to brainstorm lots of great ideas. I'd definitely like to be associated with another EP Wales event in the future…"
Sopan Patil, Lecturer in Catchment Modelling, Bangor University
A belated thank you to all who joined us for 3 great days of discussion & brainstorming for proposal development prep ahead of NERC's 'Constructing a Digital Environment' call. Great to bring together a collective of energetic people with a range of expertise, thanks so much! 🚀 pic.twitter.com/yXbk9ec4fr

— Environment Platform Wales (@ep_wales) December 12, 2019
Dates for your diary
14 December: University of South Wales Live Streaming the Royal Institution Christmas Lectures, Secrets and lies: The Hidden Power of Maths with Dr Hannah Fry
14 January: Enhancing Environmental Research in Cardiff School of Ocean Sciences, Cardiff University
20 January: Wales-Water Efficiency: Are we there yet? CIWEM, Cardiff University
2 February: World Wetlands Day 2020
3 & 4 February: Intensification of short-duration rainfall extremes and implications for flash flood risks, Royal Society, London.
13 February: Universities as Global Communities, Bangor University, The Learned Society
6-15 March: British Science Week
15 & 16 June: 8th World Congress and Expo on Green Energy, London
12 & 13 October: 9th Environmental Science and Pollution Control Congress, London
Public engagement / media training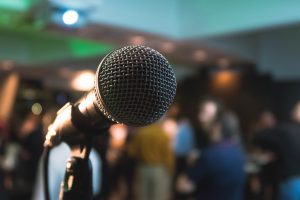 Are you doing all you can to get yourself noticed? Keen to ensure that the scientific voice doesn't get lost in the news agenda? As our friends in the marketing world tell us 'people buy from people first, product second', and in the digital age it's more important than ever to make sure we communicate with impact. If you dread/avoid the prospect of a camera or microphone, then these opportunities could be just the tonic to improve your communications/interviewing technique and really make a difference in communicating scientific ideas and influencing change from within at some of the most prominent news outlets.
British Science Association Media Fellowships (Open January 2020)
Every year up to fifteen Media Fellows are mentored by professional journalists and learn how the media operates and reports on science, how to communicate with the media and to engage the wider public with science through the media.
After their media placement, Fellows attend the British Science Festival in September, which provides an opportunity to gain valuable experience working alongside a range of media organisations from all over the UK in the BSA's dedicated Press Centre.
Royal Society: Media Training 1 Day course (register your interest)
On this one-day course you will work with an experienced TV production team, a top voice coach, and a leading science communicator to prepare and practice media interviews. Hear what it's like in the interview hot seat from space scientist and presenter of the BBC's 'Sky at Night' Dr Maggie Aderin-Pocock MBE, conquer nerves and find your voice with coach, Royal Shakespeare Company trained Victoria Pritchard. Learn communication techniques from award winning TV producers and journalists and practice on-camera and radio interview with a friendly 'soft' interview, a remote interview from an unattended studio, and a hard interview on camera.
Marine Evidence Strategy
It seems ages since our inaugural conference! We held 'Environment Evidence – Marine Evidence' in September at Swansea University Bay Campus and were overwhelmed with your feedback. Thanks again to Welsh Government for being part of the day and for their recent shout-out in their Natural Resources Newsletter Bulletin. We look forward to working again with Welsh Government and Natural Resources Wales at our 'Future of Welsh Uplands' event next year. If you haven't already seen it, you can access the Welsh Marine Strategy document, which sets out the government's plans for the next few years. See highlights of our conference here.
---
Putting you in the spotlight
Got an event, a new development, opportunity, recent success or opinion piece you'd like to share with us and our members via our newsletter, website and social media channels?
Let's chat!
Contact gemma.TF@epwales.org.uk for more information.