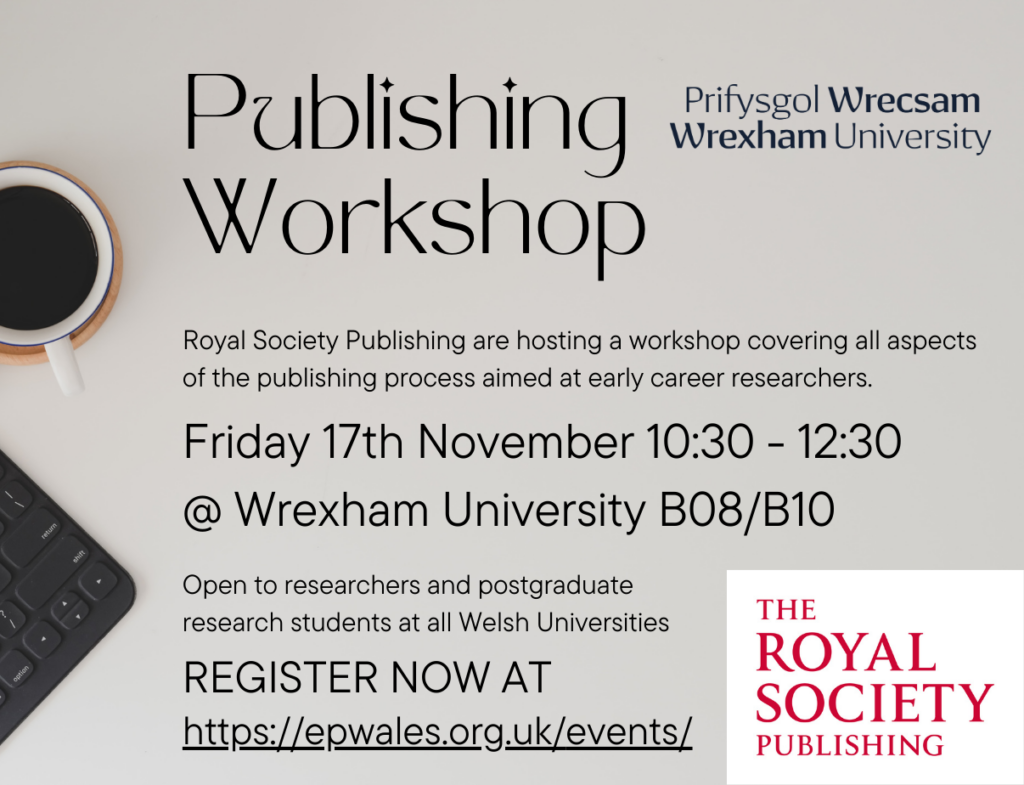 This workshop will be held in B08/B10 in Main Block, B Corridor, Wrexham University, Plas Coch Campus, Mold Rd, Wrexham LL11 2AW.
This free workshop is available to students and ECRs attending any of Welsh universities that support Environment Platform Wales.
Royal Society Publishing are hosting a workshop covering all aspects of the publishing process aimed at early career researchers. If you a masters or PhD student or doing your first postdoc and wanting to know more about how to improve your chances of getting your research published, this workshop will be useful for you. We will cover a variety of topics including:
how to choose the right journal to publish your research in
understanding the publishing process and what journal policies and requirements mean
preparing your paper for submission
enhancing the visibility of your work
We will also explore other themes in publishing like the open science movement, the peer review process, editorial board opportunities and what the future landscape of publishing may look like.
This is an interactive workshop and there will be a number of exercises where you will get the opportunity to discuss publishing related questions with others in groups, followed by feedback sessions. There will also be lots of opportunities for you to ask your questions. The workshop will be hosted by Senior Publishing Editors from the Royal Society, Shalene Singh-Shepherd (Proceedings B) and will run for 2 hours.