Come and listen to a panel, comprising members of the Institution of Environmental Sciences, who will talk about their roles and how membership of a professional institution has benefitted them throughout their careers.
Add to calendar: Apple | Google | Office 365 | Outlook | Outlook.com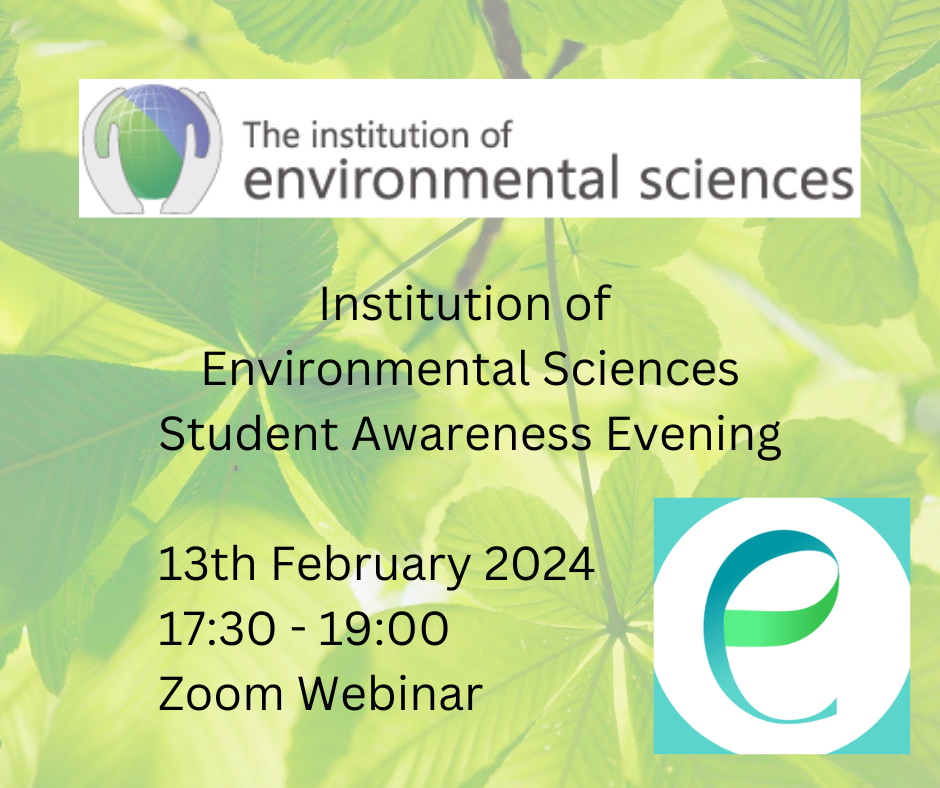 The institution offers:
The 90 minute event will be held in a Zoom Webinar format with the presenters forming a panel to answer your questions about becoming a member of the Institution.
Speakers including:
Sally Hughes | Education & Professional Development Officer | Introduction to IES
Sally is the education & Professional Development Officer at the IES and Sustainability Coordinator at Durham University. She graduated from McNeese State University with an MSc in Environmental and Chemical Science and Loughborough University graduate with a BSc in Geography.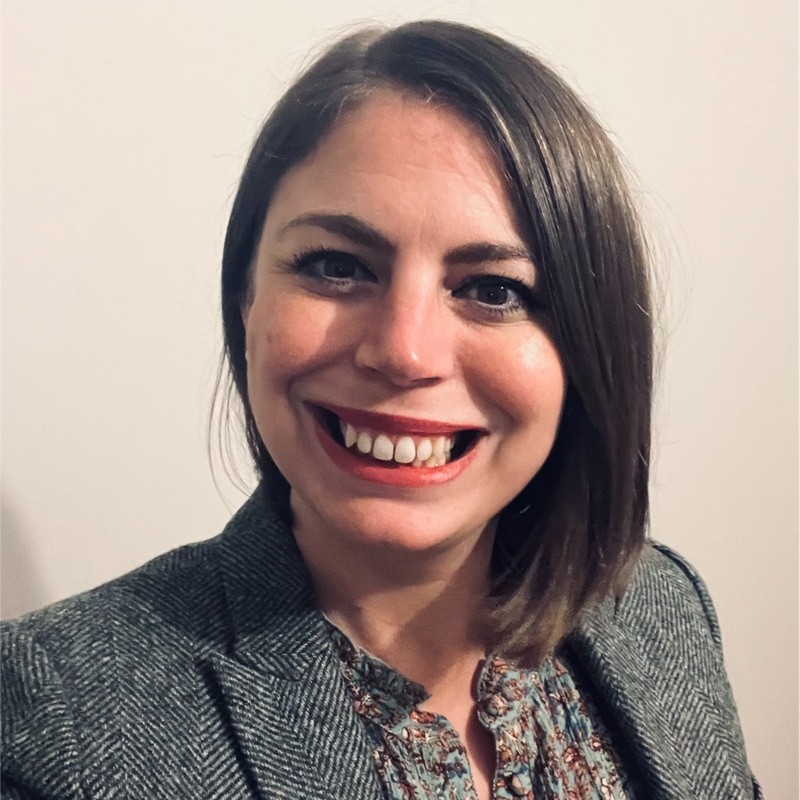 Hayley Warrens | Climate Change & Energy Manager | Transport for Wales
Hayley Warrens is responsible for the development and implementation of TfW's strategies relating to climate change.
Hayley manages the Climate Change and Energy team at TfW and is the strategic lead for energy and carbon management, in addition to climate risk and resilience, and is an advocate for using an evidence-based and systems-thinking approach to inform deliverable outcomes. Hayley is TfW's subject matter expert on climate change and energy, and is the lead advisor to internal and external stakeholders on strategies aimed at minimising TfW's vulnerability to climate risk and delivery of corporate carbon management targets.
Hayley is a qualified teacher and left to pursue a career as an Environmental Scientist, having gained Chartered Environmentalist status after three years in the industry. Hayley is a member of the Institution of Environmental Sciences and is passionate about ensuring that consideration of climate change is embedded into everything all TfW projects and operations.
Hayley previously led the climate emergency strategy work at Mendip District Council and independently developed its Carbon Management Plan which was voted 9th out of all district councils by Climate Emergency UK.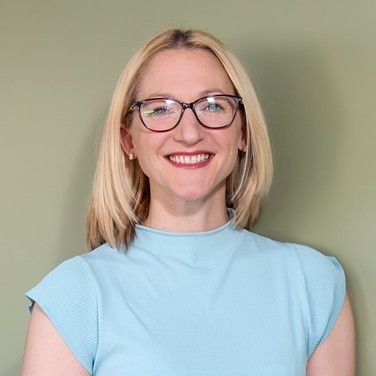 Julia Reynolds | Principal Engineer (Environmental) | Lithos Consulting Ltd.
Julia is a Chartered Scientist with an MRes in Contaminated Land Management and over 20 years' experience working in the Contaminated Land sector. The majority of Julia's experience has been obtained working in Local Government as a Local Authority Contaminated Land Officer however more recently Julia worked in the private sector as a Land Quality Engineer in NHBC's Land Quality Endorsement Team. Julia worked for 15 years as Part2A technical lead at Leeds City Council, during that time she sat on the Yorkshire and Lincolnshire Pollution Advisory Group, the Yorkshire Contaminated Land Forum and was Yorkshire's representative on the National Land Forum.
Julia has presented regionally and nationally and has also lectured on land contamination regulation at Leeds Beckett University.
Julia specialises in working closely with landowners, contractors and housebuilders on large, environmentally complex brownfield sites. With her experience in Part 2A, Julia has managed complex communication plans with a range of stakeholders, including residential groups – communicating complicated technical issues and managing perceived risks as well as actual risks.
Julia supports clients navigating the technical and complex environmental legislation and regulation associated with redevelopment and remediation of land, within the planning context and also private land ownership . Her vast range of regulatory and commercial experience means she is fully aware of the need to ensure regulatory requirements are met and appropriately evidenced, whilst ensuring solutions are pragmatic and workable on site.