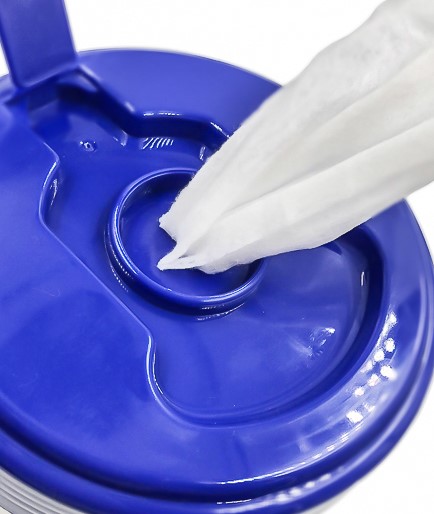 Wet wipes, especially those containing plastic, present an environmental hazard and are amongst the most littered items. To illustrate their extensive use, the Great British Beach Clean reported an increase from 1.7 wet wipes per average 100m of beach to 18 wet wipes between 2005 and 2020. Wet wipes cause plastic and microplastic pollution in the terrestrial and aquatic environment. They are also responsible for sewage blockages when disposed incorrectly. According to Water UK, wet wipes made up more than 90% of the material causing sewer blockages in 2017.
The Welsh Government is committed to addressing the problem of littering in Wales and preventing the environmental damage caused by products such as wet wipes. Whilst initial evidence gathering and desk-based research has been already undertaken on wet wipes, a number of gaps in our understanding remain. This includes the composition and viability of alternative products, particularly in relation to possible environmental impacts once in the wider environment. This placement will assist officials in exploring policy options and support the understanding of the environmental and social implications of future proposals. The PhD student is expected to play an instrumental role in collating and assessing the available evidence.
The placement will be for a 3-month period and will focus on delivering the objectives set out in this specification. The option to extend for a further 3 months is possible if the project team feel there is merit in doing so and if it is compatible with the post-holder's university research schedule and DTP/CDT arrangements.
For further information about the placement and details of how to apply please read the following: