Mental Health Awareness Week | 13/05/24+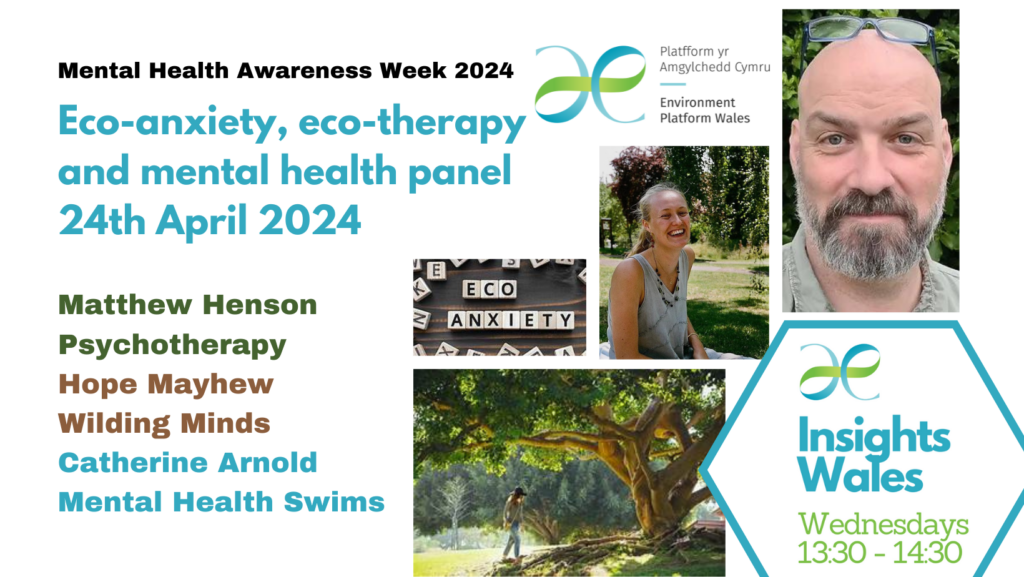 This talk will explore nature and mental health.
There is a growing trend of eco-anxiety, especially amongst young people, whose mental health is being impacted by the prospects of climate change, pollution and environmental degradation.
Nature can also offer spaces of healing; 'green health' and 'blue health' reflecting our appreciation of the mental health benefits of nature.
This talk will bring together voices from the mental health community on nature including:
Mathew Henson
Mathew is passionate about the existential approach to therapy and has developed a strong interest in ecopsychology and ecotherapy, including completing a formal training in Wild Therapy. Mathew has published ecopsychology articles published in Ireland and the UK, was vice chair of the Ecopsychology and Ecotherapy Association of Ireland and a founding member of the Ecotherapy Network Ireland.
Hope Mayhew
Hope Mayhew | Wilding Minds | Integrative Coach, Nature-based facilitator and Positive Psychology Practitioner
Hope is an integrative coach, nature-based facilitator, and positive psychology practitioner who likes to spend time playing with the question 'how to be human?'. Throughout her work, Hope offers opportunities for people to explore and embrace their authentic human selves. She offers 1:1 coaching, Outdoor Coaching, Group work, & Wellbeing Workshops.
Recently, Hope's focus has been on how experiences of connection with the natural world can support our health and wellbeing – with a specific interest on how moments with nature may enable experiences of post-traumatic growth. As a result, Hope seeks more opportunities to bring pathways to health and wellbeing outside. Currently, Hope can be found in parks on a weekly basis leading outdoor mental health and wellbeing support groups as part of a green social prescribing program across Bristol and Bath.
Catherine Arnold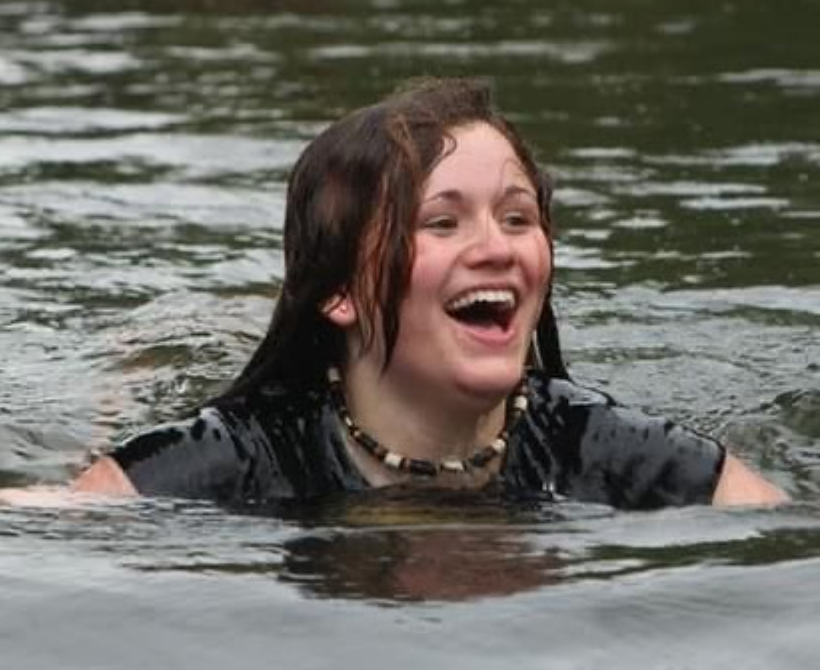 Catherine Arnold | Mental Health Swims
Mental Health Swims help drive change and empower more people to talk about their mental health.
And more…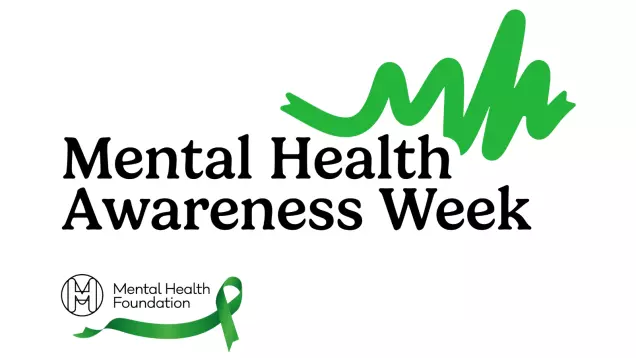 Mental Health Awareness Week is an ideal time for us all to think about mental health, tackle stigma, and find out how we can create a society that prevents mental health problems from developing and protects our mental well-being.