Panel event in partnership with Student Futures, Cardiff University
This online panel event is designed to inform and inspire students and graduates, throughout Wales, who are looking to incorporate the environment and sustainability into their future careers and showcase how organisations are tackling key environmental issues and addressing climate change.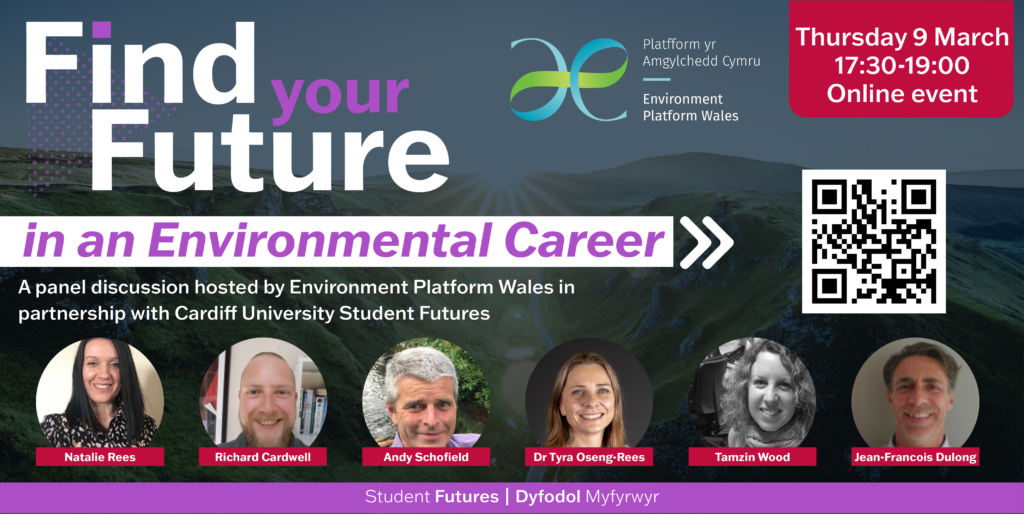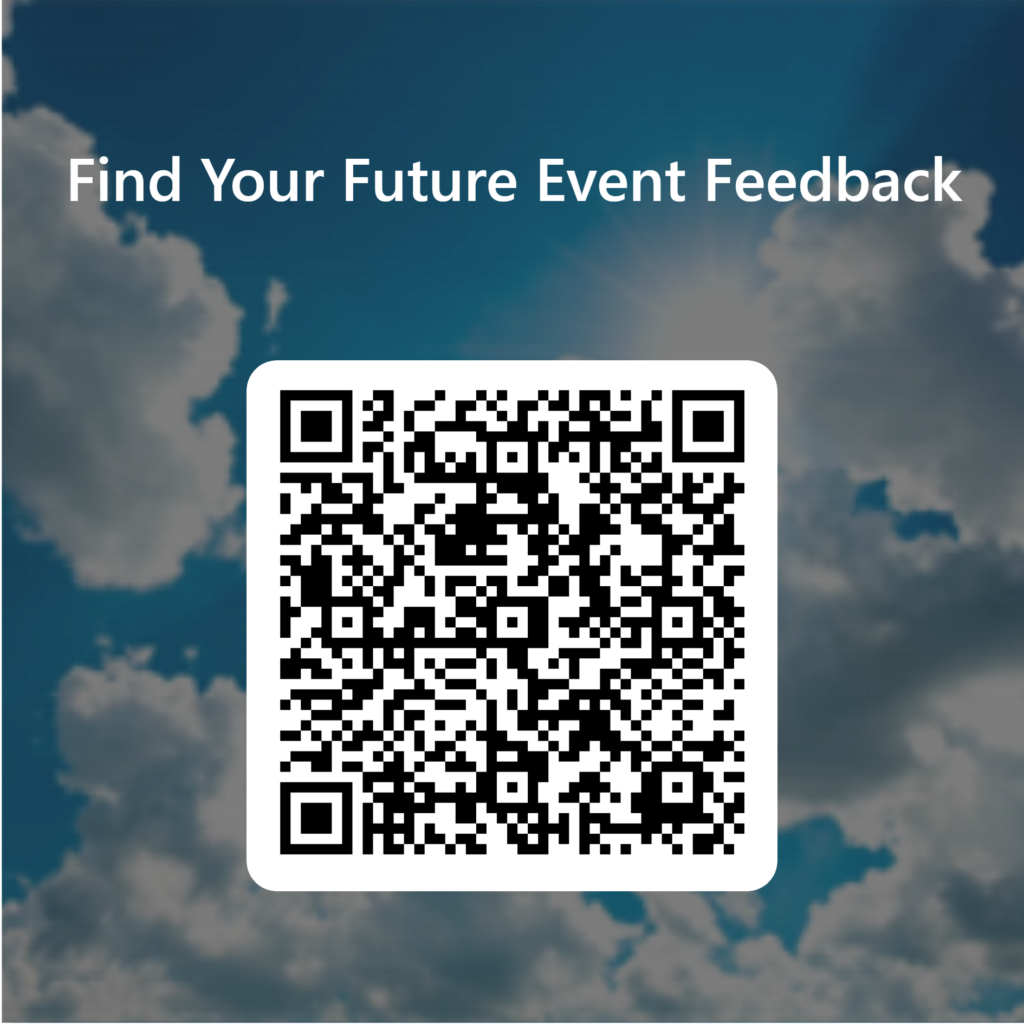 Event Format:
Online Panel discussion, Q & A
Date:
Thursday 9th March
Time:
17:30 – 19:00
Key aims and objectives
We're inviting graduate employers, Cardiff University alumni and early career professionals working in the environmental sector to share their expertise and insights into how to navigate career opportunities within this sector and explore some of the challenges and opportunities within their industries.
Speakers will talk about their journeys, showcase their research/live projects that reflect the work they do which has delivered positive impacts for the environment.
The panel will also answer questions from the Chair and audience which will offer an opportunity to debate some of the hot topics and discuss what it takes to be successful on this career path.
Hosts
This event will be hosted by Andy Schofield, Environment Platform Wales.
Panel
Richard is an experienced public sector statistician with a social science, law and policy background. He has over six years experience working in Natural Resources Wales, prior to which he completed a PhD at Cardiff University on state-level transition to sustainability, the ecosystem approach and behavior of state environmental agencies. His interests include environmental governance, sustainable management of natural resources and the Just Transition.
Tamzin has more than 20 years of industry experience, within the sustainability / environmental management field and is currently Associate Director at RSK Environment Ltd, where she manages the South West and South Wales Environmental Management and EIA team. Tamzin has wide-ranging international experience, and has managed and participated in projects throughout Europe, Scandinavia, the Asia-Pacific and Middle East.
Jean-Francois has worked for the last 10 years as a flood & coastal erosion risk management (FCERM) policy advisor for the Welsh Local Government Association. He is also the current Chair of the Wales Coastal Groups Forum. His role is to advise Local Authorities with the delivery of their functions and work closely with a range of stakeholders in the development of policies, strategies, and delivery of national initiatives.
Dr Tyra Oseng-Rees is an artist and entrepreneur who makes Artisan Sustainable Fused Recycled Glass from 100% waste glass. Tyra developed this material through a PhD at University of Wales, Swansea, bridging between art and material science. In 2017 she set up her business 'Oseng-Rees Reflection' based on circular economy principles. Her mission statement is to "Stay true to sustainable development, only using waste glass, thrive towards a zero-carbon mission and give you a beautiful piece of art for your home or business"..
Natalie Rees is the Head of Sustainable Development and Climate Change at Transport for Wales where her role is to embed the Wellbeing of Future Generations (Wales) Act 2015 and the Environment (Wales) Act 2016 into the organisation, its projects, and operations. Natalie also manages the Climate Change, Sustainable Development Programmes, Energy and Environment and Ecology functions providing assurance and compliance with legislation and managing risk.
Event Format
17:30 -17:35
Welcome and introductions
17:35 -18:15
Hear from our speakers
Each speaker introduce themselves, outline their career journeys, the key successes or challenges they have faced in the industry and share insights on pathways into the industry as well as opportunities and recommendations for those wishing to access the field.
18:15 -18:58
Event Chair: Questions to the panel and Q&A
Our host will ask specific questions to each of the panel speakers. This is to address some of the key hot topics facing the industry and job seekers. Our host will also open questions out to the student audience (via the chat function or video)
18:58 -19:00
Thank you and close