In January 2019 we held our first workshop in collaboration with Natural Resources Wales. The workshop brought together a multidisciplinary and multi-sectoral group to look at indicators for well-being and circular economy as they relate to the sustainable use of natural resources (SMNR).
It was a challenging but productive day and gave all involved plenty of new connections and food for thought.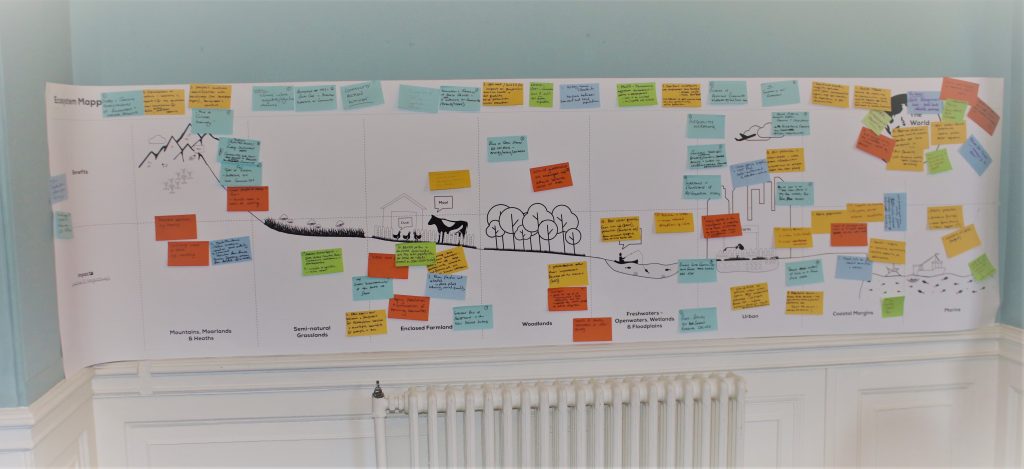 Well run, good networking opportunities, carefully considered (and challenging) questions.
Really good conversations with great ideas took place the mapping onto the boards was really good because visually I think people took more in, and in turn sparked more ideas.
Engagement and conversation with a wide range of contributors with new perspectives was great (none of us can claim to be experts!)
Really positive day, lots of good ideas and people willing to help. Good to get an academic perspective on what NRW are trying to do.