Landscape Scale Social-Ecological Resilience
In March 2019 we gathered together a group of researchers from a wide range of disciplines across the physical, biological and social sciences to develop collaborative research projects. Over 3 days they worked with members of Welsh Government, Natural Resources Wales, the Natural Environment Research Council (NERC) and the Brecon Beacons National Park Association to address challenges facing policy makers, regulators and land managers.
Having made new connections and challenged their disciplinary perspectives many of the researchers are now working together on research proposals and other collaborative projects.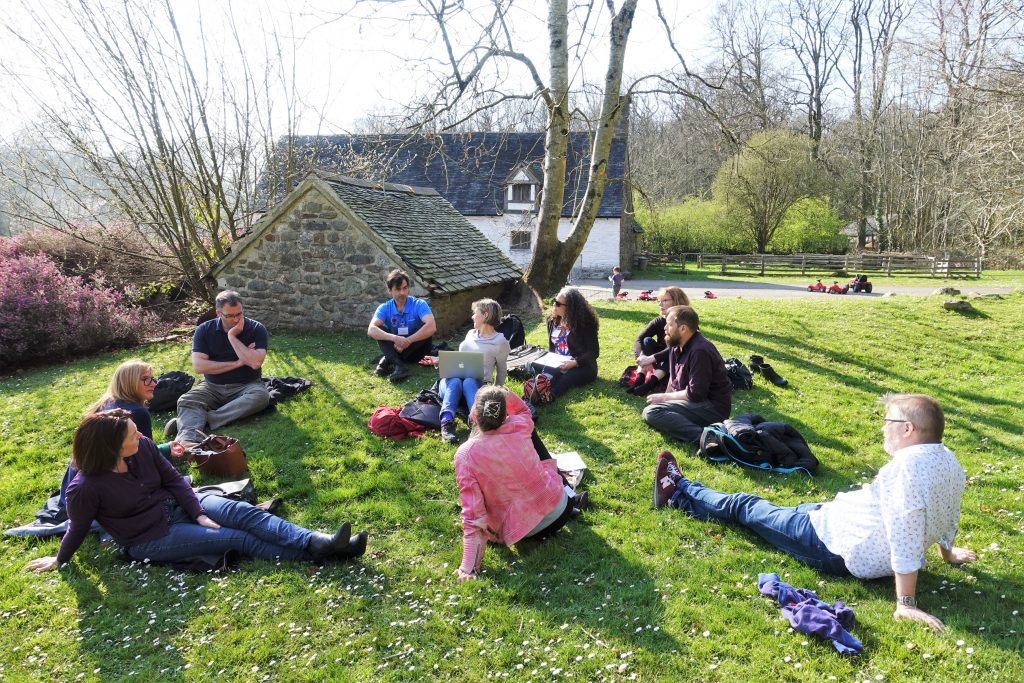 This event certainly pushes you out of your comfort zone from time to time, but there was a level of trust that made it absolutely OK to ask questions and express ideas that I would not dare to voice in other circumstances.
A wonderful set of people and the 3 day focused format got everyone working at their best in an intellectually lively way. More please!
I valued the information, peer to peer learning, building my knowledge and capacity for research with a different focus on innovation and change. All of the activities showed me pathways and connections I didn't expect.
I don't have a lot of academic work with colleagues in Wales so it was really useful for me to work with people from across Welsh HEIs and develop a new network of contacts.